Jilin Bank issues card to promote tourism in Jilin
China.org.cn, 04 10, 2018
The launching ceremony of Changbai Mountain Youyou bankcard of Jilin Bank was held on Jan. 26 in Jingyue Snow World, Changchun city, capital of Jilin province.

The ceremony was organized by Jilin Bank and Hengyao tourism group and supported by the Jilin Province Tourism Development Commission.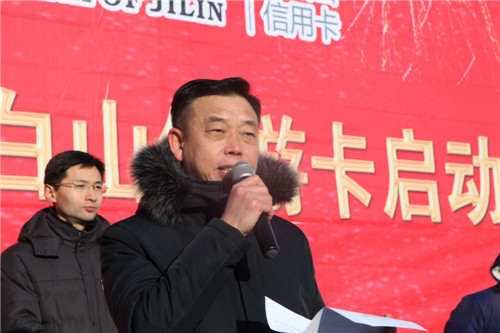 Tian Yunpeng, assistant monitor of Jilin Province Tourism Development Commission, and Wang Junxiang, vice president of Jilin Bank, attended and addressed the ceremony.
The credit card was issued to promote tourism in the province. Tian said the launch of the card was in line with the development of times and market.
Jilin Bank cooperated with the Hengyao tourism group in issuing the Youyou card in order to meet customers' demands in many aspects on trip, said Wang.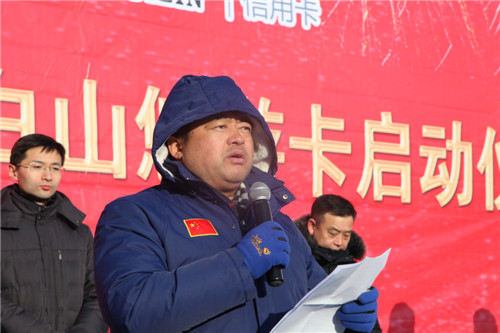 As part of the promotion, if using Youyou card, visitors coming to the province in winter will receive a discount at a wide range of ski resorts and attractions such as the Jingyuetan Ski Resort in Changchun, Beidahu Ski Resort in Jilin, Changbai Mountain Wanda International Resort, Changbaishan Luneng Resort, Mengdumei Ski Resort, Changchun Jingyuetan Park and Changchun World Sculpture Park.
Other preferential policies will be also promoted on tourism, such as special accommodation rate to provide better tourism resources to visitors from all around the world.