Eight examples of pursuing high-quality tourism development in Jilin-Hong Kong Hengfeng Group
China.org.cn, 05 30, 2018
Editor's note:
Jilin province has been pursuing high-quality tourism development in recent years, aiming to make tourism a new pillar and driving force for its economic growth. The segments it is particularly ambitious in are eco tour and ice and snow tour with a goal to become a world-class destination for such tours. Meanwhile, it is also vigorously developing summer tour and border tour. Against this background, the province called a conference in Changchun on May 22 where eight case studies offered fresh, inspiring insight into how high-quality tourism growth could be achieved in the province. We will introduce the eight cases one by one. The case for today is Hong Kong Hengfeng Group.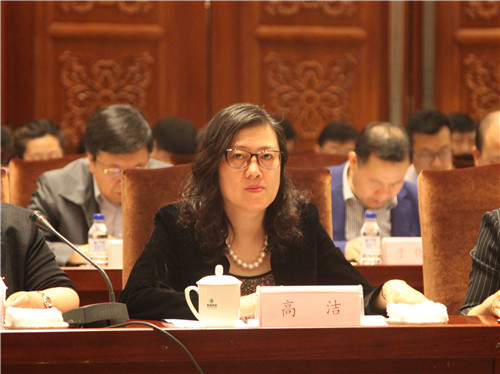 As the first Taiwanese enterprise investing in the Chinese mainland in 1992, Hong Kong Hengfeng Group maintains the sustainable and steady growth over the past three decades. In August, 2008, the group came to the Changbai Mountain and sticks to the investment principle of"development through protection and protection through development" to find the connection between ecological protection and industrial development.

So far, the group has launched projects in Chibei district, Chinan district, and Antu county such as the Changbai Mountain Purple Jade Chibeiwan project, Purple Jade Qiushahegu Ecological Housing project, Changbai Mountain Purple Jade Manjiangwan project and Changbai Mountain Purple Jade Hongfeng Paddy and Water Town project.
A series of hotels and back-up facilities of tourism service set up by the Hengfeng group aim to form an industrial cluster combining high-level vacation experience and tourism complex. The group insists on the product research, development and planning in the international coordinate system in order to build an internationally recognized high-level tourism brand.
The other principles the group insists on when developing a project is to methodically, systematically and steadily promote adaptation to local conditions and ecological rehabilitation.
Zhi Resort in Chibei district developed by the group melts well into the forest, received international prize and enjoys the leading position in hotel sector. The hotel is themed around original sights of peaks, canyons, Tianchi (Lake of Heaven) and falls. It has a heavy regional atmosphere to provide an ideal experience for the harmonious co-existence of nature and humans. Moreover, the resort promotes the rapid growth of tourism industry, increase the employment rate and brings about a prosperous local economy.
A series of substantive supporting policy by government help the Changbai Mountain Purple Jade Manjiangwan project to build the country's first outdoor resort for bathing in the hot spring. The group makes good use of water on the premise of protecting water resource.
Changbai Mountain Purple Jade Hongfeng Paddy and Water Town project makes good use of the mineral water resource peculiar to the region, rime scenery and paddy farming culture and melts well into the civilian residences to build holiday town characteristic by paddy and water culture.