Provincial Culture and Tourism Department officially established
By Liu Sitong

China.org.cn, 11 06, 2018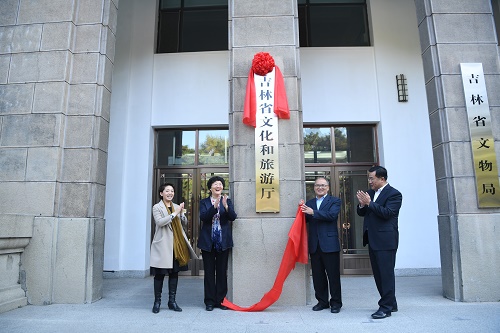 The Jilin Provincial Department of Culture and Tourism was officially established on Oct 18.
Wang Xiaoping, head of the Publicity Department of CPC Jilin Provincial Committee, and Shi Yugang, Jilin's deputy governor, attended the ceremony to open the new government agency, which was the first one of provincial level to open after Jilin's recent organization reform.
The new body integrates the functions of the previous culture department and tourism development commission of Jilin.