Transportation in Changchun City
China.org.cn, October 24, 2016
Flight
Changchun Longjia International Airport is about 35 kilometers away from downtown Changchun City. The airport has flights to major cities including Beijing, Shanghai, Nanjing, Xiamen, Chongqing, Hangzhou, Tianjin, Dalian, Jinan, and Chengdu. There are also flights to overseas cities like Hong Kong, Tokyo and Sendai. Coach service is available once an hour from 6:00-18:00 every day at the Civil Aviation Hotel in the city's urban area and the cost is 20 yuan. Other Chinese and foreign cities Changchun is connected with through the airport include Guangzhou, Changsha, Yanji, Shenzhen, Yiwu, Qingdao, Fuzhou, Xi'an, Wuhan, Kunming, Zhengzhou, Seoul and Nagoya.
Railway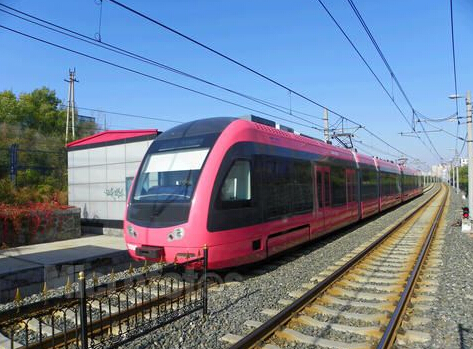 Bordering Harbin to the north and Shenyang to the south, Changchun serves as the center of the three provinces in northeast China. It is the traffic, communication and logistics hub in the region, with numerous railway lines linking the city with places in and outside Jilin province.
Highway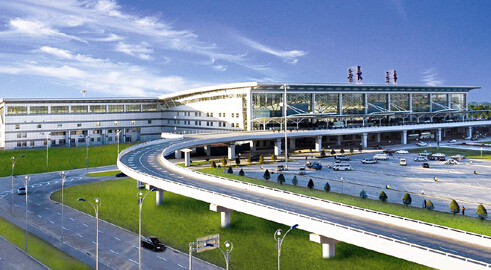 The length of highway in Changchun had reached 20, 600 kilometers by the end of 2013, meaning an average of 91.2 kilometers for each one hundred square kilometers. High-grade highways connect Changchun with major neighboring cities; all the counties and districts under its jurisdiction are also connected by highways.
Bus
There are 240 public bus lines in the city, all of which accept slot card and coins. Special bus, which charges by meter, is also available. For more information, please call the hotline: 0431-88972475.
Taxi
At least 15,000 taxis are available in Changchun and the price is 5 yuan for the first 2.5 kilometers and 1.3 yuan per additional 1 kilometer, together with 1 yuan in fuel surcharge per ride. Hotline of taxi service: 0431-87691234
Speical tourist bus
The No. 160 tourist bus takes passengers from Changchun's urban area to Jingyuetan National Forest Park. The passenger light rail takes passengers from the railway station to Changchun Movie Century City.