You are here: 首页 > Cities > Liaoyuan > Overview
Introduction of Liaoyuan
China.org.cn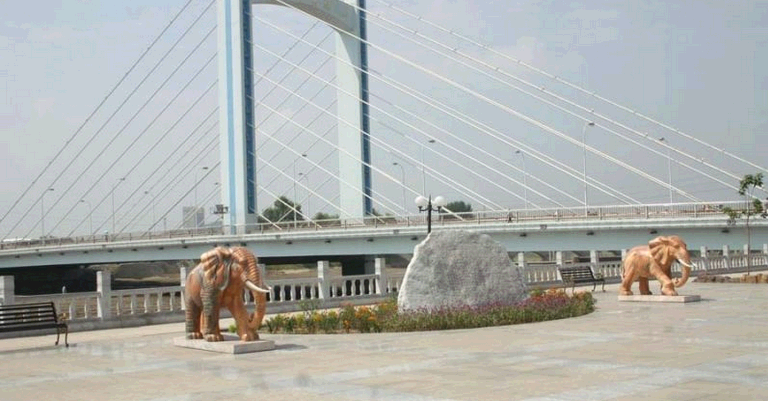 Liaoyuan is the origin of Eastern Liao River, hence the name Liaoyuan ("yuan" in Chinese means origin). The city is located in south-central Jilin Province, on the transitional zone of Songliao Plain on the east of the Changbai Mountain. Covering an area of 5139 square kilometers, it governs two counties, Dongfeng County and Dongliao County, two districts, Longshan District and Xi'an District, a provincial-level economic development zone. The total population of Liaoyuan is 1.3 million.
As one of the cradles of Manqing, Liaoyuan has a long history and a rich and deep culture, going by the name of imperial "Shengjing paddock" and titled as "imperial hunting ground" by Emperor Kangxi. It also received inscriptions of "China's Hometown of spotted deer" by Zhang Xueliang and "Shenzhou Hunting Ground" by Pujie. Beautiful mountains and rivers here render the place a fairly good ecological environment, including both mountain and plain features.
There are five mountains, Longshou Mountain, North Mountain, Luanjia Mountain, Xiangyang Mountain, and Liming Mountain, and four rivers, East Liao River, Weijin River, Lishu River and Banjie River around the city.
The No.1 Tower of Taoism, Kuixing Tower, stands on the bank of the charming Liao River. With the fast development of the local economy and society, Liaoyuan has accumulated many unique city cards, like "China's hometown of spotted deer", "China's Lutes Town", "China's Cross-dancing Town", "China's Farmers Painting Town", "China's Paper-cutting Town" and "China's Cotton Socks Town". Aiming to become a provincial-level garden city, hygienic city, ecological city and a national-level civilized city and a model city in environmental protection, Liaoyuan is becoming increasingly beautiful and clean.