Changbai Mountain Manchu Pillow Embroidery and Paper Cutting -- National Intangible Cultural Heritages
China.org.cn, October 25, 2016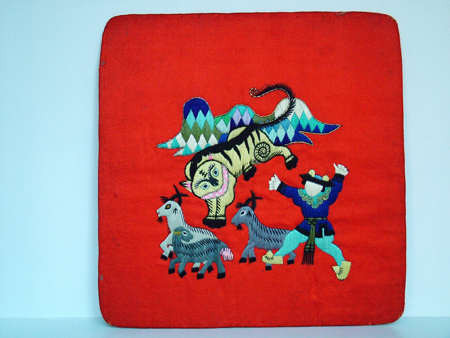 As a key city in southeast Jilin Province, Tonghua City boasts flourishing commerce and trade circulation and various tourist commodities. The local government's efforts to develop a business district in Jiangnan New Area have led to the successive establishment of Zhongdong Xinshenghuo City Square, Longwan Club, Ouya Shopping Center and Yiwu Trade Market.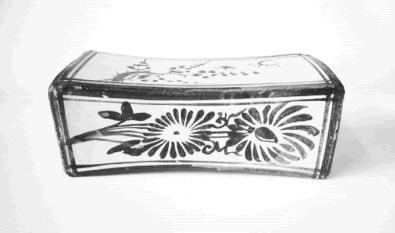 Tonghua Tourist Commodities Distributing Center, situated on the third floor of Yiwu International Trade Market, opened for business in October 2012. Up to now, over 40 businesses have opened shops there. Of them, 32 such as Qianlong, Yuying, Shancheng and Gongyimeishu have long been engaged in Songhua rare stone, Songhua inkstone, pendant made of Soghua stone, and other commodities related to Songhua stone. The other 8, Laoshentang, Lishen and Sunliang for example, offer five major categories of tourist commodities: first, carved handicrafts typical of Tongua including Songhua stone (inkstone), kernel carving, egg shell carving and root carving; second, ginseng, deer velvet antler and other products made of ginseng; third, wild mountain products and health products; fourth, local specialties such as honey, propolis and oviductus ranae; fifth, fruit nuts, dried fruit and liquor.
Investment hotline: 0435 3509999 37339099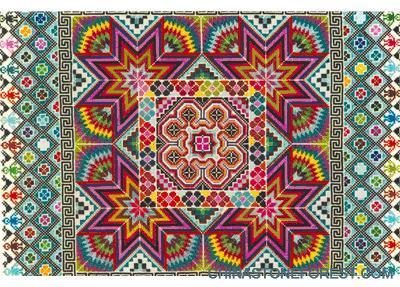 Changbai Mountain Manchu Pillow Embroidery and Paper Cutting -- National Intangible Cultural Heritages
Changbai Mountain Manchu pillow embroidery and paper cutting have been certified as national intangible cultural heritages in 2008 by the State Council. Manchu pillow embroidery, made sixty to seventy years ago, is diverse in category, exquisite in craftsmanship and glorious in color, fully reflecting the idea, belief and preference of Shamanism. As a rare, fine art form of Shamanism, the embroidery is of high aesthetic value.