Urban transport in Songyuan
China.org.cn, October 26, 2016

Flight
At present, Songyuan Airport has completed its site selection and is in the stage of planning and design. Drive south 190 kilometers along Huichun-Ulanhot Expressway, tourists will arrive at Changchun Longjia International Airport. Drive north 200 kilometers along 301 State Road and Changchun-Harbin Expressway, tourists will arrive at Harbin Taiping International Airport.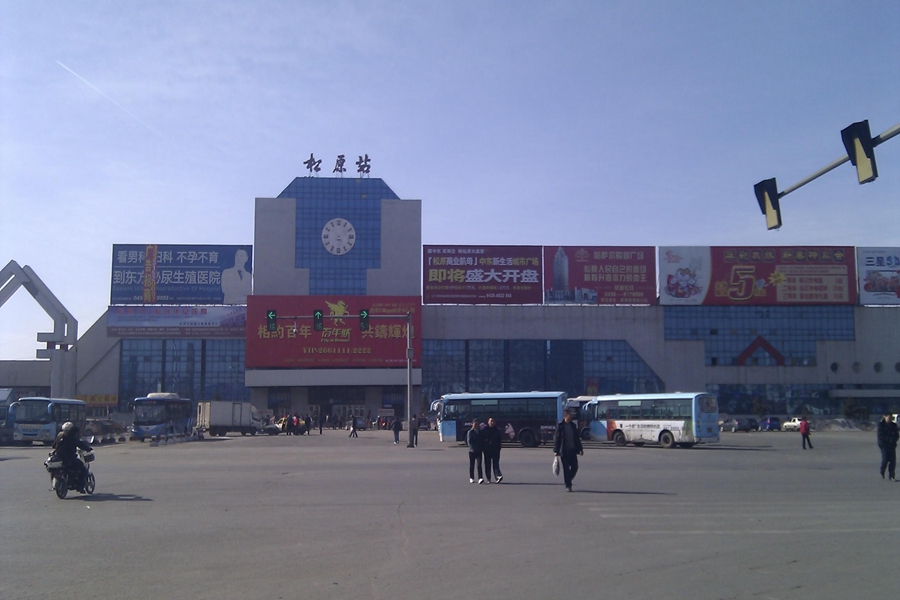 Railway
Songyuan Railway Station lies where Ulan Avenue meets Jianhua Road. The station mainly opens passenger trains to counties and county-level cities of Songyuan, a prefecture-level city in Jilin and to its surrounding cities, such as Harbin, Changchun, Tongliao, Qiqihar, Dalian and Beijing.  
Highway
Highways in Songyuan, including national and provincial ones, have a total length of 11,085 kilometers. Some of the highways are: the highway from Beijing to Harbin, the highway from Huichun to Ulanhot, the highway from Daqing to Guangzhou, the highway from Khorchin Right Wing Front Banner to Tieli, and the highway from Changchun to Taipingchuan.
Bus
Songyuan has lots of pay-to-the-driver buses. The fare of buses in the city is one yuan and the fare of buses across the Songhua River is 1.5 yuan. The bus service runs from 5:30 a.m. to 8:00 p.m.
Taxi
The brand of all taxies in Songyuan city is FAW-VW Jetta. The starting taxi fare is 5 yuan for the first 2.5 kilometers and 1.5 yuan per kilometer for a distance beyond 2.5 kilometers. There are a total of 2,177 taxies in the city to meet the demand of tourists basically.
Special tourist bus
There are special tourist buses from the urban area of Songyuan to key tourist sites, for instance, Chagan Lake, Longhua Temple, Xiaozhuang Ancestors Mausoleum, etc.