You are here: 首页 > Cities > Songyuan > What to buy
Bighead variegated carp in Chagan Lake
China.org.cn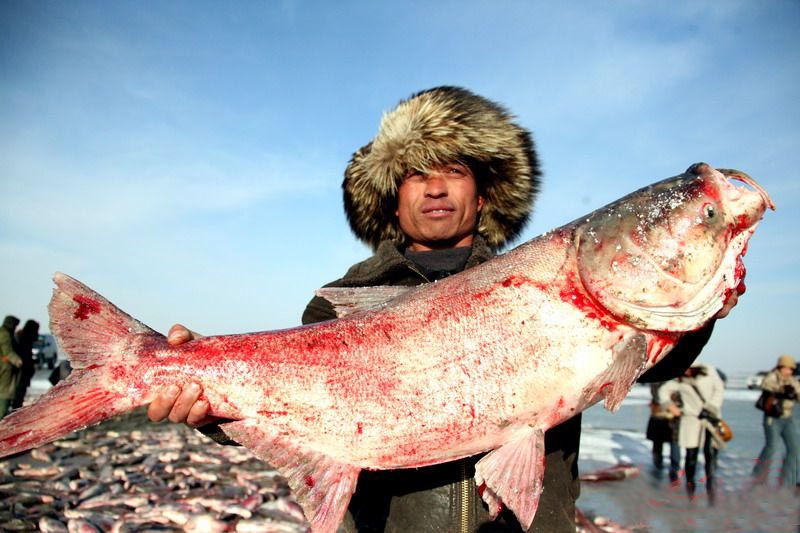 Bighead variegated carp lives in the upper water and mainly feeds on the zooplankter and phytoplankton. The fish thrives in large lakes and reservoirs.
The bighead fish in Chagan Lake grows in a purely natural environment and is given no artificial feed, so it tastes delicious, pure, and tender. The fish is big and fat, but not greasy.
It, especially its head, contains rich DHA Highly Unsaturated Fatty Acid (HUFA). Eating the fish (especially the head) regularly can develop human intelligence and enhance memory. For pregnant women, a regular intake of the fish can boost the brain development of the fetus; for old people, a regular intake can decrease the level of blood-lipid and reduce the chances of Alzheimer's disease.
The bighead variegated carp in Chagan Lake was certified to be an A-level product by China Green Food Development Center in May 2001 and as an AA-level product in November 2002 together with an approval to use the green food mark. The fish is the first AA-level green food in Songyuan and the first AA-level green freshwater fish in China.