You are here: 首页 > Cities > Songyuan > What to buy
'King Hasar' dried beef jerky
China.org.cn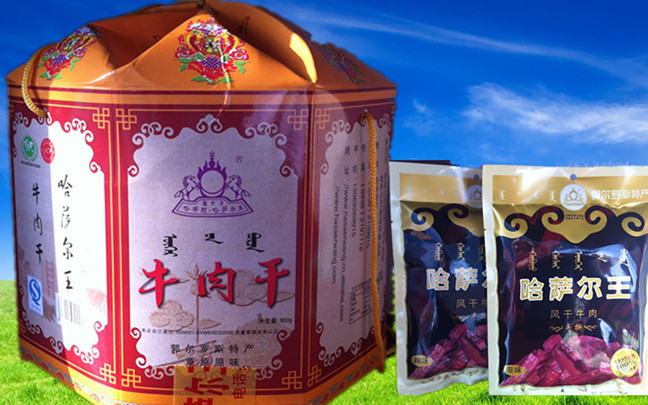 "King Hasar" dried beef jerky is made of cattle growing on the famous Horqin Grassland. Its cooking method of air drying, roasting and frying combines merits of both traditional royal cooking techniques and advanced modern ones. No antiseptic substance is used.
The nutritious food enjoys a long history and a big market.
According to historical records, when Genghis Khan was in the process of establishing the Mongol Empire and conquering Eurasia, dried beef jerky was made the major military food in his army for its nutrition and ease of transportation and thus deemed a "weapon" for the Mongolian soldiers' victory.
"King Hasar" dried beef jerky can be used as a treat, a gift or travel snacks.