China Changbai Mountain International Tourism Festival
China.org.cn, 10 26, 2016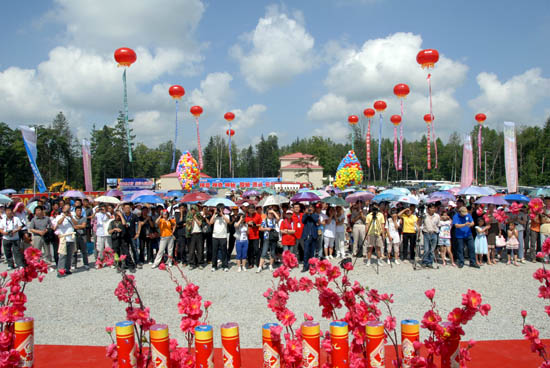 Time: late May to late October each year
Place: The Changbai Mountain Protection and Development Zone of Jilin Province
Main content:
Enjoying flowers on the mountain, the International Forest Highway Cycling Festival, mountain hiking, the Changbai Mountain Folk Custom and Food Month, etc.
Exhibitions and Performances:
Changbai Folk Custom Performance, which shows the long-standing Manchu culture and the unique culture of the Korean ethnic group. It is characteristic of Changbai Mountain culture, including long-drum dance, waist bell dance, original Shaman worship dance, work song of lifting timber, song-and-dance duet of Northesast China, etc.
Performance time: 8:00 pm every day
Performance venue: Changbai Mountain Entertainment Hall in the Chibei District