You are here: 首页 > Cities > Changbaishan > What to buy
Changbaishan natural hand-made flower soap
China.org.cn
The Changbai Mountain Area abounds in local specialties. A wide array of tourist commodities with local features, such as ginseng, cartialgenous, Rhodiola rosea, black fungus, hericium erinaceus, etc, are available.
Changbaishan natural hand-made flower soap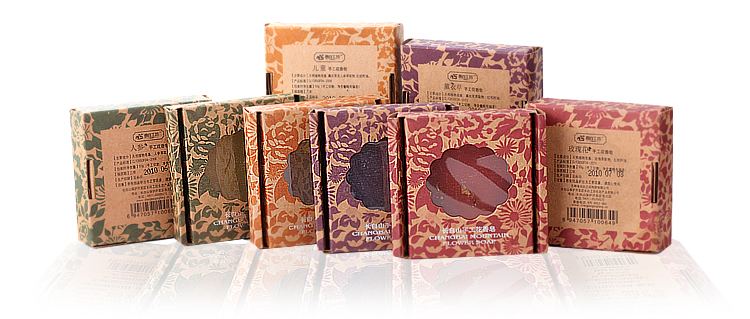 Changbaishan natural hand-made flower soap is elaborately made with natural plants that grow in the primitive ecological environment in areas of 700-2,100 meters in altitude in the Changbai Mountain. It keeps the essence extracted from natural plants and is rich in alpine flower essential oil, Pinus koraiensis seed essential oil, ginseng essence and natural moisturizing elements. Such products include Changbaishan ginseng flower soap, Changbaishan lavender soap and Changbaishan rose soap.