Songhua Lake
China.org.cn, 10 28, 2016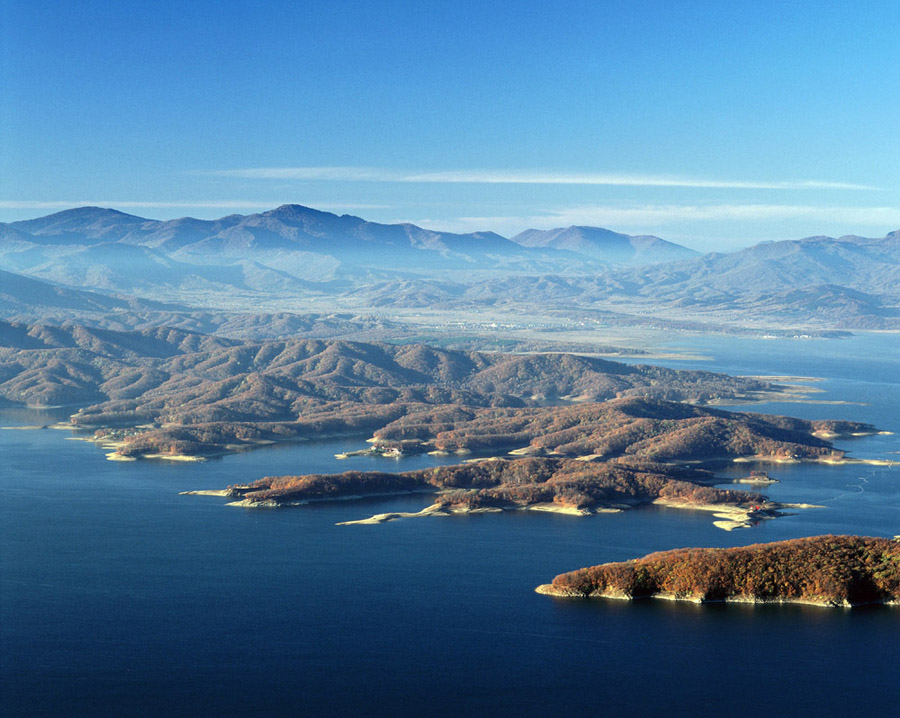 The Songhua Lake Scenic Area, more than 180 km long, is located in the south of Jilin City. It covers an area of 3,620 square km, of which 550 square km is lake area. Its biggest water storage is 10.8 billion cubic meters, which equals four Miyun Reservoir in Beijing. The deepest place is 77.5 meters. It is as beautiful as the Thousand-Island Lake. And it is one of the super-huge artificial lakes in China.
There are nine attractions at the Songhua Lake: Wuhu Island, Wolongtan, Fengwuchi, Shilongbi, Hailang Hill, Shuangfeng Mountain, Luotuo Peak, Qingshan Hill and the North Tianmen.
The Songhua Lake is considered the top summer holiday destination in China with its cool weather. There are seven recreational facilities including a hanging roller coaster on the Wuhu Island. Another thrilling one is the upper air fly. There are also ones that are good for all people including the elderly and kids, such as double-layer merry-go-round and large beach for swimming. The wild animal park and the Sihanouk Fishing Terrace on the island have been renovated, making the lake a comprehensive entertainment park with restaurants, recreational parks, leisure corridor and rare and precious animals and plants.
He Jingzhi, a famous modern poet, after visiting the lake, wrote, "Water is more brilliant than the Three Gorges; Woods are more beautiful than the West Lake. My tour to the Songhua Lake makes me prouder than Fan Li."