Empress Xiaozhuang Ancestors Mausoleum Scenic Area (AAA-level Scenic Area)
China.org.cn, November 8, 2016

The Empress Xiaozhuang Ancestors Mausoleum is located in Changshan Town of Qian Gorlos Mongolian Autonomous County in Songyuan City of Jilin Province with an area of 2.2 square kilometers among which the water surface is 1.4 square kilometers. Established in 1988, the scenic area has the Exhibition Hall of Empress Xiaozhuang Ancestors Mausoleum in the east, the entertainment area for riding a boat in the west, Suzhou Garden area in the south and Karting play-ground and fishing station in the north with a human-made lake in the center. The exhibition hall keeps the famous tablet for Prince Zhongqin and his virtuous concubine. It was erected by Heta, the eldest grandson of Sangsai, Prince Zhongqin who was the grandfather of Emperor Shunzhi on May 7 of the 12th year under the rule of Shunzhi with an order of the emperor. Inscribed with Manchu and Mongolian characters, the tablet is also called "Stone Tablet in both Manchu and Mongolian", locally known as "Kuli Tablet". The tablet has been listed as a treasure protected at province level.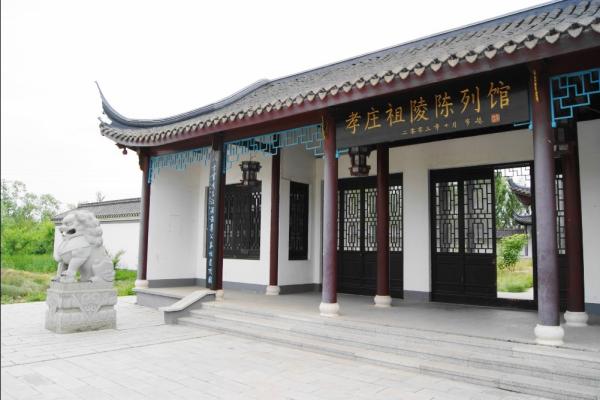 The Exhibition Hall covers 3,000 square meters. Of its three partitioned exhibition areas, the front one is devoted to a statue for the Mongolian woman named Jiebumubutai (Empress Xiaozhuang) sitting sideways made of glass fiber reinforced plastics to create a feeling of white marble; the east one is devoted to legends related to the Ancestors Mausoleum such as Xuezi Temple and Kunv Mountain while the west one is devoted to showing historic materials concerning ancestors of Empress Xiaozhuang in large-scale relievos and frescoes made of materials similar to bronze.
Ticket price: 20 yuan per person
Opening time: 8:30 to 16:30
Parking lot:
There is a free parking lot in front of the scenic area.
Telephone: 0438-2914612
Transportation:
The Passenger Transport Station in Songyuan's urban area offers special buses to go to and return from Changshan Town repeatedly.
Self-driving:
You can drive along Hunwu Expressway for about 2 hours from Changchun through Nong'an County and Songyuan City to Changshan Town.