You are here: 首页 > Cities > Songyuan > Scenic areas
Longfeng Lake Scenic Area (AAA-level Scenic Area)
China.org.cn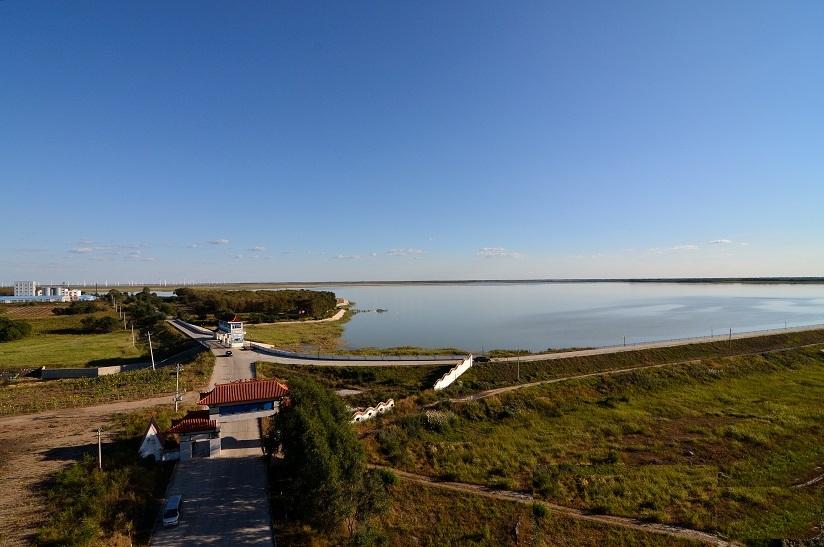 The Longfeng Lake Scenic Area is located in Changling County in Songyuan City of Jilin Province, in the east of Horqin Grasslands, about 15 kilometers from Changling County seat. It is one of the only two Soil and Water Conservation Bases in Jilin province blending tourism with aquaculture.
The Longfengshan reservoir within the scenic area can contain water of 57.4 million cubic meters. The water area under its control is 761 square kilometers while the water area in flood season is 14.2 square kilometers. As a reservoir serving flood prevention, irrigation and aquaculture, it faces Longfeng Mountain to the east where dense forests as well as straight and tall white poplars form a natural pavilion for tourists to appreciate natural beauty. To the south of Longfeng Mountain, a provincial-level demonstrative base for tamarix chinensis lies in. The wood can be called a safari zoo with the large number of wild animals inhabiting it.
Ticket price: free
Opening time: 8:30 to 16:30
Parking lot: Free
Telephone: 13756734960
Transportation:
Special buses in the Passenger Transport Station of Changling County can reach Qihao Town.
Self-driving: You can drive along S106 Highway from Changchun through Changling County to Qihao Town.