You are here: 首页 > Cities > Songyuan > Scenic areas
Songyuan Planning Exhibition Hall (AA A-level Scenic Area)
China.org.cn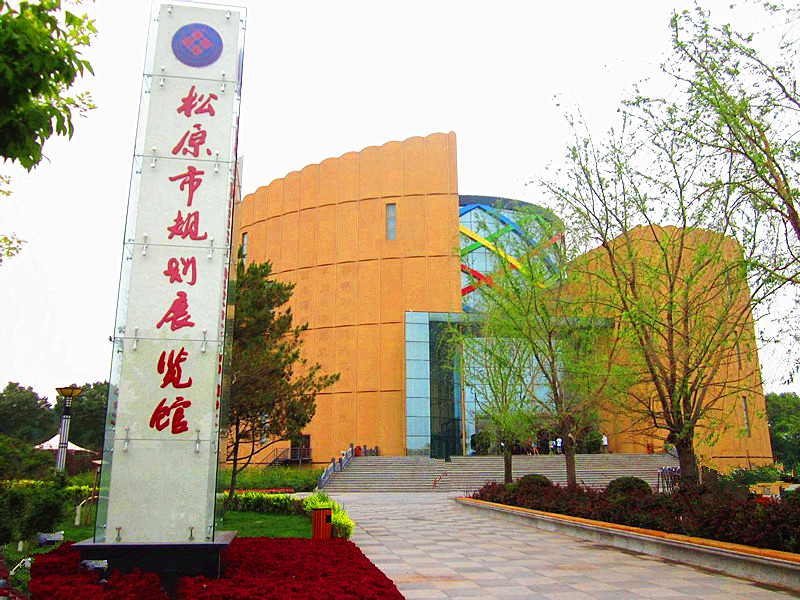 The Songyuan Planning Exhibition Hall is located in the intersection of Binjiang Road and Songyuan Bridge in Bingjiang New Area of Songyuan City. As a demonstrative zone of the hundred-li-long green corridor by the river, the exhibition hall covers 45,000 square meters with a building area of 13,000 square meters.
This hall focuses on the theme of Better Planning, Better City, designed in a prospective, professional and people-centered way with profound culture. The three floors of this hall are devoted to lobby, Past Songyuan, Prosperous Songyuan and Future Songyuan Hall.
Exhibiting techniques employed by the exhibition hall are believed to be the most advanced in China, because modern acoustic, light, electric and other high-tech technologies are used for display, such as laser image, automated flipping book, 3D boat, 4D multi-media hall and 360℃ circular screen.
Ticket price: free
Opening time: 8:30 to 16:30 (keep in mind that the hall is closed on Mondays.)
Parking lot: There is a free parking lot in front of the scenic area.
Telephone: 0438-3197890
Transportation:
You can take buses or taxis in the urban area to reach the scenic area.
Self-driving:
You can drive along Hunchun Expressway for about 2 hours from Changchun through Nong'an County and Songyuan City to reach this scenic area.