Lafa Mountain National Forest Park (AAAA-level scenic area)
China.org.cn, December 2, 2016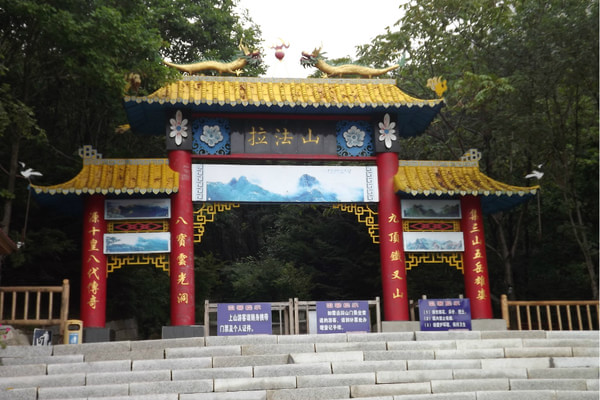 The Lafa Mountain National Forest Parkis located in Jiaohe City in the east of Jilin Province, at the west foot of the Changbai Mountains and beside the Songhua Lake. It covers a total area of 34,194 hectares. It is noted for such tourist products as "fairy tale in autumn" – red leaf valley, "fancy mountain in Northeast" – Fala Mountain, "forest bath place" – Qingling Mountain, "scenic gallery" – Songhua Lake, "Jiuzhai in Northeast" – Binghu (ice lake) Valley, "small Changbai Mountain" - Laoye Mountain, "unique delicacy" – live fish of Qingling Mountain, "recreational paradise" - Ailin fishing port, and "red leaf valley drifting."
The Red Leaf Valley is the most distinctive view in the forest park. It is large in area, more in variety, wonderful in color, good in time span and rich in cultural background, attracting numerous Chinese and foreign visitors. The simple primitive ecological environment, beautiful colors, strong visual impact and poetic scenes have inspired many artists, making the valley a base for the Shanghai Photographers' Association and the film location for Chashu Mountain. The red leaves here are the best interpretation for love. The enchanting and romantic scene turns the Red Leaf Valley into a "lovers' valley" that witnesses pledges and promises of love.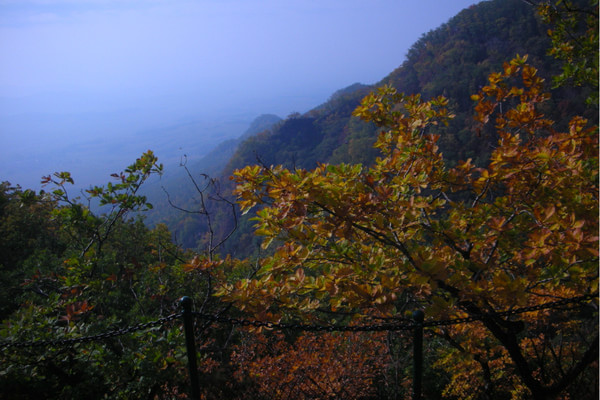 Ticket price:
Transportation:
The forest park is 100 km from Jilin City, 200 km from Changchun City and 170 km from the Longjia Airport.
Self-driving:
From Changchun or Shenyang to Fala Mountain and Laoye Mountain: Take Changchun-Jilin-Tumenjiang Highway and exit at Jiaohe; and to the Red Leaf Valley, Qingling Mountain and Songhua Lake: Take Changchun-Jilin-Tumenjiang Highway and exit at Tiangang. From Harbin: Take the Jiaohe New Area Exit of the Yushu-Jiangyuan Road.
Special tourist bus and public transportation:
There are special buses from Jiaohe City to different scenic spots. To the Red Leaf Valley: Take the bus from Jiaohe to Jilin and get off at the Jiefang Road.
Website: