You are here: 首页 > Cities > Changchun > Scenic areas
Tianyi Hotspring Resort
China.org.cn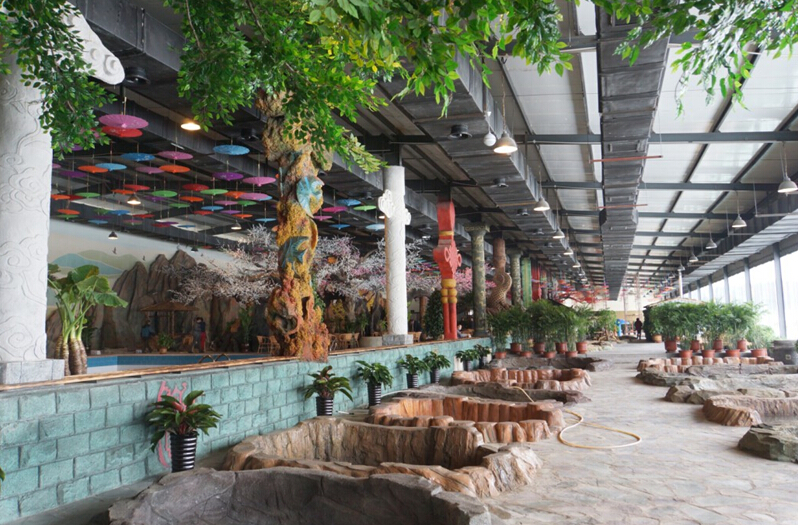 This natural spring is the nearest one away from Changchun. Only 25 minutes are enough to drive the 30 kilometers way. Next to the beautiful Xinlicheng Reservoir, this resort commands overwhelming advantages as a place to recuperate. The spring water, as hot as up to 58 Celsius degrees, is not only free from toxic elements but contains over 30 kinds of mineral substances and microelements beneficial to human health including radon, soda, magnesium, sodium, ferrum, zinc and sulphur. As such, this resort serves as a multi-functional and multidimensional place to enjoy spring water, regale dishes, make entertainment, keep fit, spend summer days and hold gleeful banquet or commercial conference.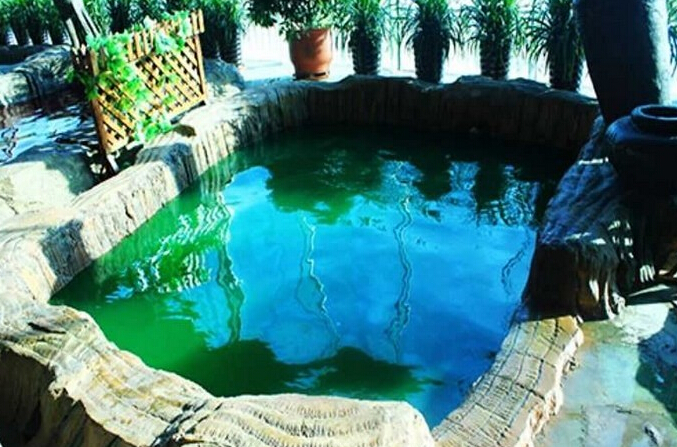 This Resort covers a combined area of 350,000 square meters, of which 160,000 square meters are forestry and 38,000 square meters are waters. There are ten open-air spring areas, including the forest oxygen bar, the spring island, the pool for fairy maiden of Wuhuapo flower sea and winter bath zone. All of the spring areas have distinctive features.
Ticket price: 128 yuan per adult, 80 yuan per child and each ticket allows you to stay here for 24 hours.
Opening time: 8:30 to 20:30
Rights permitted: you can relax yourself in indoor spring (except Xiaoyuxishui spring), outdoor spring, swimming area, flower room, stone and jade bathroom as well as steam spa area where bath towel and steam spa clothes are well prepared. Toiletries are also ready for your use.
Catering area: fee for buffet is 58 yuan per person, at least 598 yuan is needed to order a table of dishes, and other kinds of order would be charged according to the current price. Barbecue is also prepared for your convenience.
Guest room: fee for each room is no less than 228 yuan but the breakfast is free. Every guest shall check out no later than 12 am.
Address: Dongsheng Village, Xinhu Town, Jingyue District, Changchun City
Transportation: you can drive to Shiji Square, then through Xincheng Street and finally along Changyi highway south for 15 kilometers.
VIP hotline: 0431—81206111/81206222
Contact number of Sales Department: 0431—81791974/81791975
Website: www.tianyiwenquan.com