Changbai Mountain bids for International Children's Winter Games
China.org.cn, March 28, 2017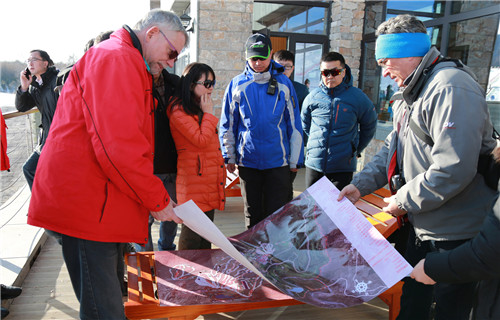 Torsten Rasch, President of the Committee of the International Children's Games (CICG), along with Richard Smith, David Gilbert and Liu Qin, the committee's Secretary General, Vice President and China Representative respectively, inspected Changbai Mountain recently for its resources and basic conditions for hosting the 2012 International Children's Winter Games.
They were received and accompanied during their inspection trip by Wang Zilian and Li Yiyang, officials of Changbai Mountain's administrative committee.
CICG officials visited the Natural Ski Park in the West Scenic Area of Changbai Mountain, the Luneng Ski Resort in Chinan District, the Wanda Ski Resort, the Heping Ski Resort in Chibei District, the High Altitude Ice and Snow Training Base in the North Scenic Area of Changbai Mountain, the Nature Museum of Changbai Mountain as well as some hotels and schools between March 4 and 7.
The officials focused on Changbai Mountain's strength in ice and snow resources, the events for the 2021 Winter Games, accommodation for athletes and planning for the construction of Games venues.
The International Children's Games is an International Olympic Committee-sanctioned event held every year where children from cities around the world and between the ages of 12 and 15 participate in a variety of sports and cultural activities.
Since its inauguration, 52,800 children aged 12 to 15 have competed in 50 Summer Games and 7 Winter Games in 550 cities in 112 countries and regions on five continents, making the Games the most participated among children's sports events in the world.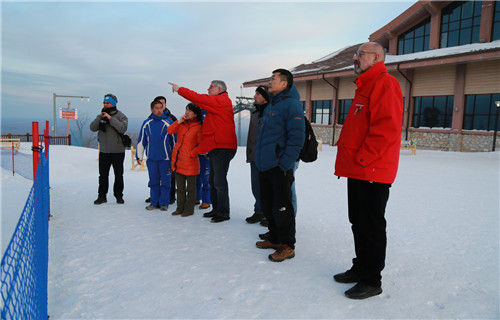 Changbai Mountain area has six ski resorts, which have a combined number of 28 ski runs for primary skiers, 18 for intermediary skiers and 9 for advanced skiers. The ski runs for advanced skiers meet the requirement for Winter Olympic Games.
The area also contains a General Administration of Sport's training base for high-altitude snow and ice sport, which is a proper venue for alpine skiing, biathlon, cross-country skiing and snowboard.
The above-mentioned facilities are able to receive 600,000 skiers every year.
A stadium for snow and ice sport with an investment of 150 million yuan is under construction. With a floor area of 10,000 square meters and 1,600 seats, the stadium is expected to be operational in 2018 and can be used for short-track speeding skating, ice hockey, curling and figure skating.
The number of ski resorts in the area is expected to rise to 8 in the next five years.
Rasch said Changbai Mountain's ice and snow resources and the construction of venues were striking and appreciated Changbai Mountain's bid to host the 2021 Winter Games.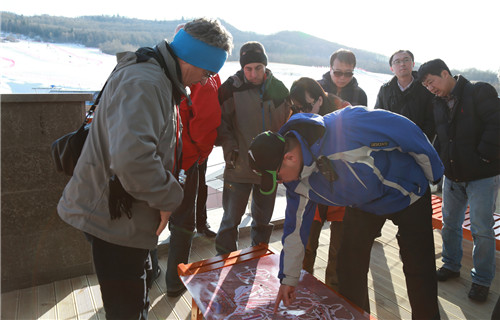 Once held in Changbai Mountain, the 2021 International Children's Winter Games would be the largest, most participated and most fascinating session ever, Rasch said.
Wang Zilian introduced Changbai Mountain's advantages in ice and snow resources and sport.
The area has a long period of snowfall, the snow quality is good, the terrain is favorable and the temperature is suitable, according to Wang.
Professional agencies from the United States, Canada and China have all recognized the area as the best for developing ice and snow sport in China.
The area is building high-end ski resorts that meet international standards and applying to become a training base for athletes competing in the 2022 Winter Olympics.
Meanwhile, the Changbai Mountain Airport will become an international one and two high-speed trains bound for Changbai Mountain are about to be completed.
Tourist arrivals in Changbai Mountain are set to exceed ten million.
Wang promised to improve related facilities for the 2021 International Children's Winter Games as required by the CICG.