Changchun World Sculpture Park inaugurated as AAAAA-level scenic area
By Yuan Fang

China.org.cn, May 9, 2017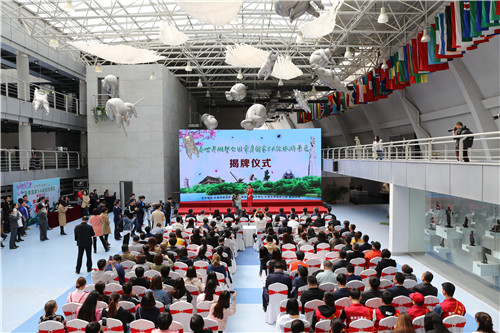 A ceremony to inaugurate Changchun World Sculpture Park as a national AAAAA-level scenic area was held on April 21.
Chen Shoujun, deputy director of Jilin Provincial Tourism Development Commission, and Jia Lina, Vice Mayor of Changchun attended the ceremony.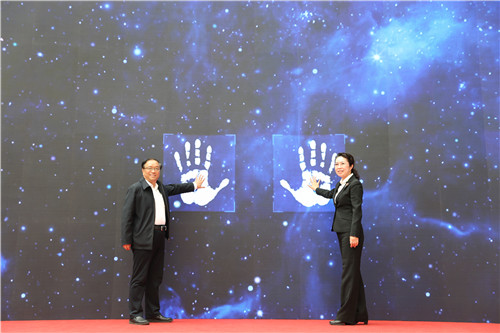 The park received an AAAAA rating, the highest recognition for a scenic area in China, from China National Tourism Administration in February, further advancing Changchun's position among leading cities nationwide in terms of the number of AAAAA-level scenic areas.
Lu Fujian, deputy secretary general of Changchu municipal government, said the park receiving the AAAAA rating will play a positive role in pushing foward the city's drive to develop a number of excellent scenic areas, boost its tourism image, transform and upgrade its tourism industry and build itself into a famous tourist city in Northeast Asia.
Representatives of the park and another three AAAAA-level scenic areas in Changchun, Puppet Manchurian Palace Museum, Changchun Film Century City and Jingyuetan Scenic Area called on all local scenic areas to improve their quality durin the ceremony.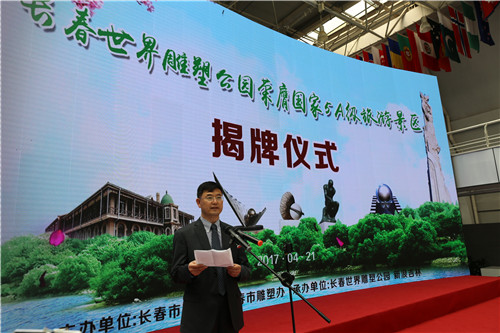 Covering an area of 92 hectares, Changchun World Sculpture Park is a modern urban sculpture park featuring both an amazing natural landscape and fascinating cultural sights. Its permanent theme is Friendship, Peace and Spring.
The park is also the site of the far-reaching Changchun International Sculpture Exhibition. The event has been held many times and as a result of it 441 works of 397 sculptors from 212 countries and regions have located in the park.
Changchun municipal tourism bureau also rolled out on the occasion a number of spring travel products featuring flower watching, hot spring, gourmet food, fruit picking, fishing, hiking, bicycling, sculpture appreciation, parent-children trips among other themes.
After the ceremony, participants watched exhibitions of collections of the Sculpture Art Gallery and recreational vehicles hosted in the World Sculpture Park. They also visited the Rodin Square, Wei Xiaoming Art Gallery and other iconic sites of the park.