Jilin tour guide wins bronze medal in national competition
By Yuan Fang

China.org.cn, May 9, 2017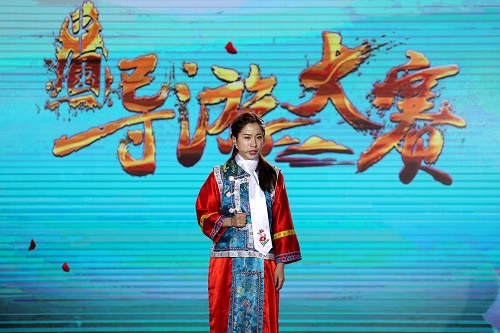 Wang Yue, a tour guide with Changchun Jingyuetan National Forest Park, won a bronze medal at the Third National Tour Guide Competition which finished in Beijing late April.
A tour guide with Jilin Youth Business Travel Servcie won an honorable mention and Jilin Provincial Tourism Development Commission won an award for excellent organization.
These titles make Jilin Province the best performer compared with other northeastern provinces.
The competition examined contestants on their professional ethics, knowledge reserve, expression, communication, coordination and ability to cope with emergencies and tell tourists to well behave.
The upsurge of Chinese tourism industry is in part attributable to the work of its over 800,000 tour guides.
Jilin Province has in recent years adopted a series of innovative measure such as a mechanism for negotiating pay for tour guides to improve tour guide service.
Last year, Changbai Mountain area in Jilin was designated to pilot a program of self-employed tour guides along with another nine areas in China. Preparation work is underway.
Meanwhile, supporting facilities for a national public service supervision platform for tour guides have been completed in a bid to create a Internet Plus Tour Guide supervision model.