New media alliance for tourism promotion formed in Jilin
By Yuan Fang

China.org.cn, May 24, 2017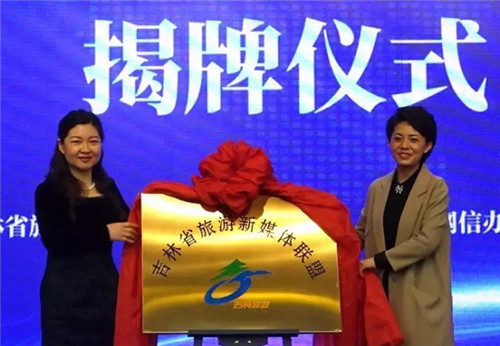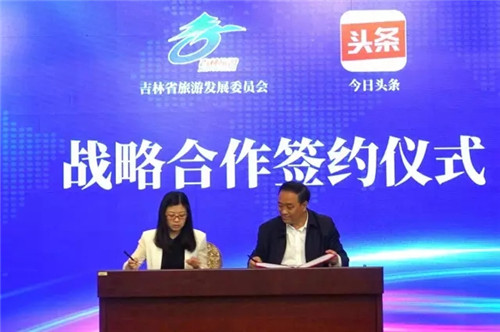 A new media alliance for promoting Jilin Province's tourism development was formed in Changchun on May 22.
The alliance was initiated by Jilin Province Tourism Information Center and has recruited more than 140 members including tourism bureaus at various levels, leading tourism enterprises, official new media platforms, "we media"platforms and mainstream media organizations such as Sina, Tencent and toutiao.com. The members altogether have 20 million new media followers.
The alliance will serve as a platform for exchange and cooperation and promote interconnected development.
Meanwhile, Jilin Province Tourism Development Committee signed an agreement for strategic cooperation with toutiao.com, a news application featuring individualized news recommendation and used by 700 million people.
The two sides will leverage their comparative advantages to provide useful tourism news, information and service about Jilin. Tourism authorities at provincial, municipal and county level and leading tourism enterprises will be involved in the cooperation.
In recent years, Jilin's tourism industry has made remarkable progress, with its status in economic development rising and its landscape changing profoundly.
With the emergence of new media as an effective way of promotion, Jinlin Provincial Tourism Development Commission has already opened accounts on Weibo, Wechat, Toutiao.com, yidianzixun.com, yizhibo.com and om.qq.com for promoting Jilin's tourism resources and products. These accounts have won numerous accolades as an important channel for tourists to learn about destinations, make inquiries and lodge complaints.
In April, the"Travel to Jilin"account on toutiao.com ranked 49th among 45,000 government affairs accounts and No. 1 among travel accounts. The "Travel to Jilin"account on Wechat ranked 5th by influence among tourism accounts.