2017 China (Jilin) Car and RV Rally concludes
By Yuan Fang

China.org.cn, June 28, 2017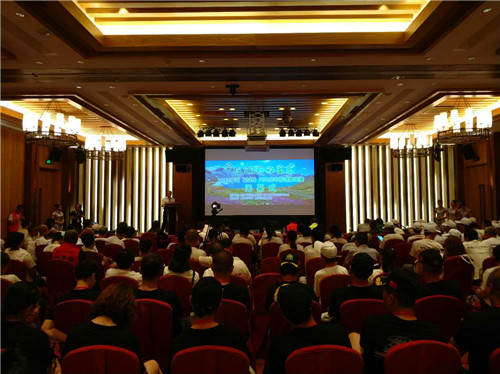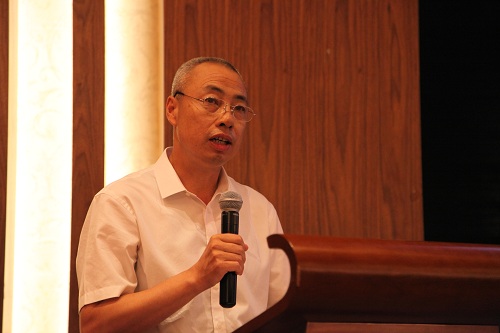 The six-day 2017 China (Jilin) Car and RV Rally concluded on June 27 with championships for RVs and cars going to Feng Tong and Zhang Wu respectively.
Feng is a member of the Jilin branch of China Federation of Camping and Caravanning and Zhang is from Shenyang Brotherhood Auto Fleet.
Jointly sponsored by Jilin Provincial Tourism Development Commission and the Chinese Federation of Automobile and Motorcycle Sports and undertaken by Yanbian Xidong Scenic Area, the rally is a major component of the Jilin Summer Tourism Season and is expected to promote the image and tourism resources of cities along the rally course.
The course extended for over 1300 kilometers, passing Changchun, Tonghua, Baishan, Changbai Mountain, Yanbian and Jilin on its way and therefore encompassing major scenic areas in east Jilin Province.
Specifically, the race consisted of four stages, had five camps in Changchun Film Century City, Yunxia Cave Scenic Area, Wangtian'e Scenic Area, Changbai Mountain Xidong Scenic Area and Vanke Songhua Lake Resort respectively and took in nearly twenty tourism attractions along its route.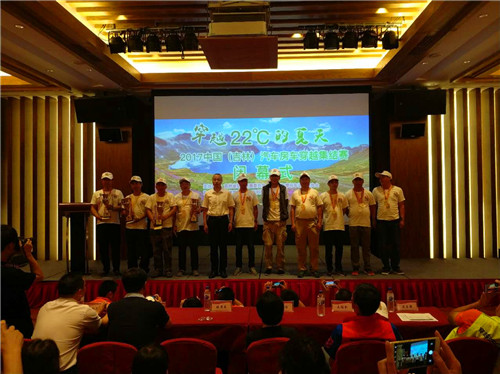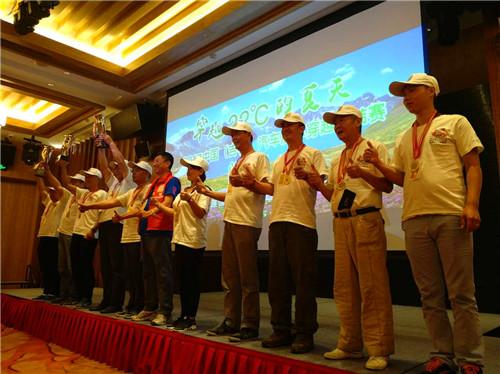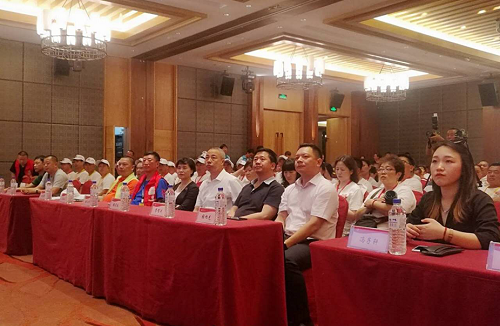 Unlike conventional rallies that emphasize solely speed, the race highlighted a great variety of activities intended to promote local landscape, history, culture and ethnic characteristics. The activities range from touring scenic areas, experiencing folk customs, tasting delicious food, camping and bonfire parties to outdoor music parties.
"This is my second time to take part in the race. This year's edition is better in term of organization of the race, arrangement of the course and security. We can both enjoy the race and had a great time visiting the scenic areas," a racer surnamed Li said when taking part in an outdoor music party in Yunxia Cave Camp.
Racers visited the Qianzhu Peak, the Muzi Fall, Jiudie Fall and other attractions at Wangtiane Scenic Area.
"I've heard of this area before and is finally able to visit it because of the race. I am amazed by the uncanny workmanship of nature,"said a racer from Liaoning.
On the fifth day when racers did not have to race, they were given a tour of Changbai Mountain.
"I'm so lucky to see the Tianchi Lake during my first visit to Changbai Mountain,"said Mr. Jiang from Heilongjiang.
Mr. Yang from Yanji City also took part in last year's edition.
"Last year's event was memorable, so I come again this year. I can make a lot of friends here and we have a great time together, discussing travelling and RV modification. I hope the event can be held every year because it is a great opportunity for people to know about Jilin and then fall love in it," Yang said.
Zhang Jingchun, an official of Jilin Provincial Tourism Development Commission, spoke highly of the rally, believing it would be of great importance in further integrating the industries of tourism, sports and auto culture, promoting Jilin's prime tourism resources and increasing the province's reputation and market share as a summer tourist destination.
Mass tourism and high-end tourism are emerging in Jilin and the province is taking a holistic approach to integrate tourism and other industries.
Earlier this year, tourism was set as a pillar industry of the provincial economy, which means a historic opportunity hard to come by.
This year, Jilin has focused on providing more tourism products and improving tourism facilities and service, most notably in its Changbai Mountain-centered east areas where eco-tours, border tourism and self-driving tours enjoy advantages. Tourism development in east Jilin is expected to become a model that will help drive tourism development across the whole province.
Mao Ruijin, Board Chairman of Yanbian Xidong Scenic Area Co. Ltd, said: "By drawing on the experience of last year's edition, we designed four stretches of racing course so that the participants could both enjoy the passion and fun of auto racing and have a first-hand experience of Jilin's prime summer tourism resources."