Changchun holds high-end seminar on summer tourism
By Yuan Fang

China.org.cn, 07 05, 2017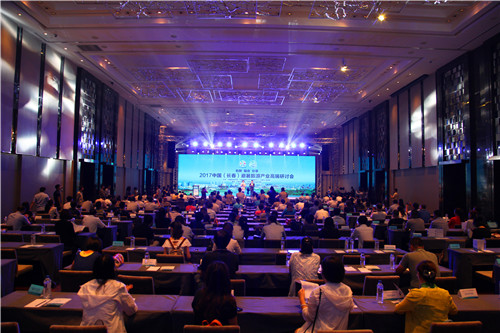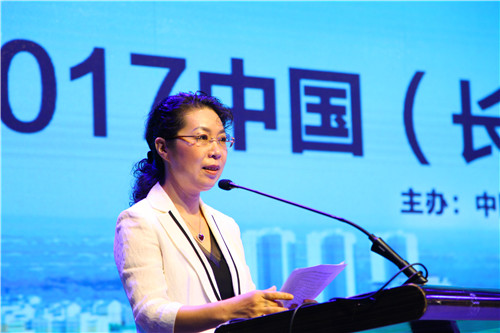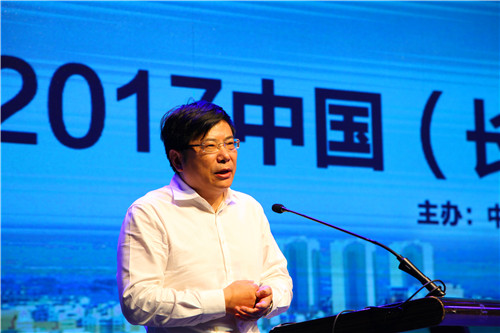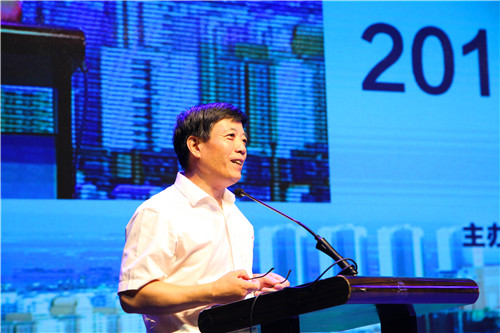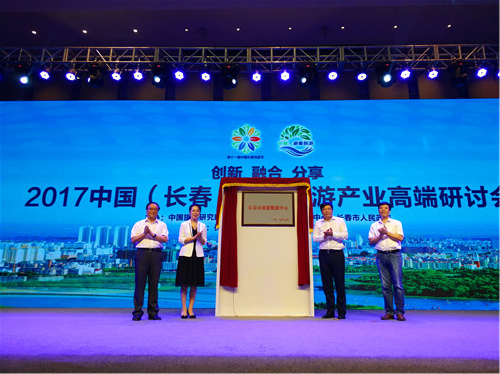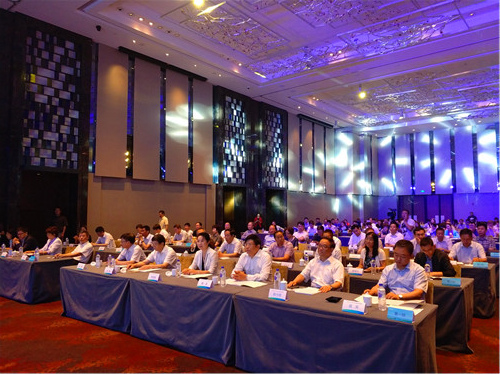 The 2017 China (Changchun) High-end Seminar on Summer Tourism was held in Changchun City, Jilin Province on July 3.
Themed "Innovation, Integration and Sharing," the seminar is designed for participants to explore innovative measures to utilize favorable climate resources to develop summer tourism.
Changchun Tourism Data Center was inaugurated on the occasion.
Jia Lina, Vice Mayor of Changchun City, said in her speech at the seminar that topics of the event would include the ideas, standards, planning, products and industrial integration relating to summer tourism development.
Changchun, as one of China's best summer tourist destinations, will make full use of its resources, flavor and cultural elements and be market-oriented in developing summer tourism so as to translate its cool weather into summer tourism products, Jia added.
Dai Bin, President of China Tourism Academy, spoke highly of Changchun in terms of its summer tourism resources, notably its pleasant summer temperature, tourism image, infrastructure, public service and living standard.
He called on the local government to build on its strength and further tap the potential in developing summer tourism to make the city a national model in this segment.
Sun Jian, Director of Public Meteorological Service Center of China Meteorological Administration, said Changchun has the suitable meteorological conditions for becoming a famous summer tourist destination, citing a national summer tourism index. He urged the city to better utilize the resources.
Qu Xiao, Director of Changchun Tourism Bureau, delivered a keynote speech at the seminar, reviewing the city's experiences and achievements in developing summer tourism, especially in such aspects as tourism products, brands, service and industrial integration.
Meanwhile, Qu proposed ideas and measures on how to further develop the sector, particularly under the government document "Opinions on expanding and strengthening the ice and snow as well as summer tourism industries."
This year, Changchun started to formulate the Plan on Developing Summer Tourism in Changchun and its Action Plan in cooperation with China Tourism Academy and the Changchun Academy for Industrial Development.
Dr. Wu Pu, who oversees the formulation of the plan at the research unit for tourism policies and development strategies of China Tourism Academy, gave an introduction about the formulation.
Changchun has furthermore initiated special research into creating a set of indicators to evaluate Chinese cities vigorously developing summer tourism along with China Tourism Academy and the Tourism Board of the China Meteorological Service Association.
Experts from various fields such as tourism, meteorology, culture and medicine shared their views on the theories and practices of developing summer tourism from the perspectives of their respective spheres.
Zheng Jingyun, a research fellow with the Institute of Geographic Sciences and Natural Resources Research of the Chinese Academy of Sciences, delivered a keynote speech titled "The Universal Thermal Climate Index (UTCI) of China in summer and the temporal and spatial features of climate changes in summer tourism destinations." Professor Xiang Yong of Peking University's speech dealt with the strategies and trends of integrating cultural elements into summer leisure tourism. Cao Wei, a doctor with Beijing-based Guanganmen Hospital, gave a speech about health preserving in summer. Zhao Hongyu, who is responsible for the Chinese business of Germany's leading tour operator Tui Group, shared his views on how to develop Changchun into a famous Northeast Asian tourist destination featuring health preserving eco-tours.
The seminar has further deepened participants' understanding and consensus on developing summer tourism. It is widely believed that proposals made at the seminar have widened participants' horizons, prompting them to be boundary-pushing in their thinking.