Jilin's tourism gets off to a good start this year
China.org.cn, 04 16, 2018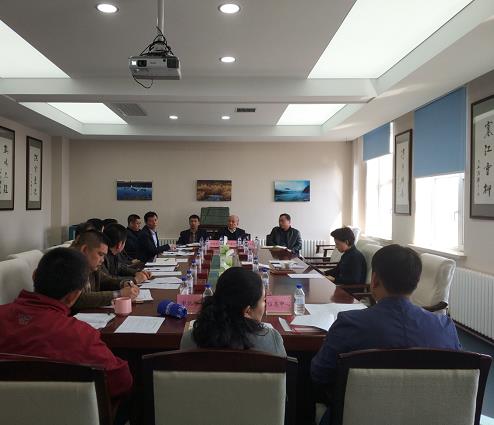 Jilin's tourism industry got off to a good start this year. According to statistics issued by the Jilin Province Tourism Development Commission, tourist resorts across the province hosted 48.2 million tourists during the first quarter of 2018, bringing in 89.2 billion yuan in tourism revenue, up 17.18 percent and 22.25 percent respectively on the previous year.

The commission hosted a meeting analyzing the tourism economic development in the first quarter on April 12. Various divisions analyzed the provincial tourism economic indicators in the first quarter in accordance to the Tourism Economic Development Analysis Meeting System of Jilin Province Tourism Development Commission (for Trial Implementation).
Yang Andi, director of the Jilin Tourism Development Commission, heard reports on analysis and made arrangements of the major work this year.
The province has driven its tourism economic growth in the first quarter by developing ice and snow tourism, resorts promotion and rural tourism. The ice and snow industry has become a new pillar in the province's economic growth. Skiing, hot spring experiencing and rime appreciation are popular travel options in winter among tourists from home and abroad.
The ice and snow festivals and summer relaxation activities have been successful attempts in this winter to promote the province. 140 festivals and events including 2018 Changchun Ice and Snow Festival and Jingyuetan Vasaloppet International Skiing Festival, annual Changbai Mountain Snow Culture Festival and"Winter of Changbai Mountain" Ice and Snow Festival, activated the tourism market in the winter, stimulated consumption and the provincial ice and snow tourism market maintains a sustained, rapid and sound development.
Tonghua city in the province set two new world records for the largest snow painting and the longest ice bar in this winter, which were both certified by Guinness World Records. The two new world records will be expected to help boost local tourism and make the city renowned.
Moreover, rural tourism has already become an important channel by which the province may achieve agricultural transformation and upgrading. The rural tourism in first quarter has helped raise the province's brand image and reputation. Big crowds of visitors were seen at suburban and rural tourist areas in the province.
Fruit and vegetable picking, flower appreciation, fishing, country-style meals, farm work, rural opera performance and parents-children physical exercises are new ways to attract local citizens and tourists.
According to statistics, rural tourism attracted 6.86 million visitors during the first quarter, up 21.6 percent year on year. The revenue it generated amounted to 3.36 billion yuan, up 28.4 percent year on year.
The local government develops its travel and rural tourism by the form of festivals to better promote the area such as Yanji International Ice and Snow Festival and a series of thematic festivals in Dunhua, Siping, Baishan and Linjiang.