Jilin strives to make tourism a new pillar
China.org.cn, 05 25, 2018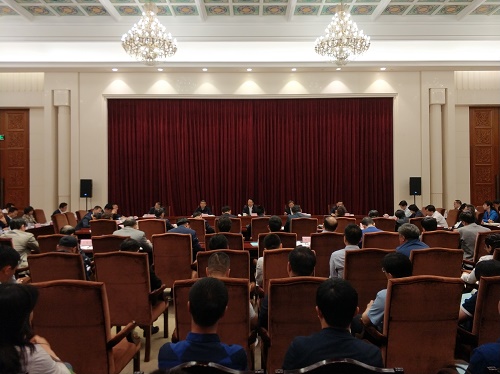 Northeast China's Jilin province kicks off a meeting to propel the development of tourism industry on May 22 in Changchun, the provincial capital city.

Jing Junhai, governor of Jilin province, addressed the meeting. We must realize that lucid waters and lush mountains are invaluable assets, cherish our ice and snow resources and strive to make tourism industry a new pillar, Jing said.
Over the past years, under the firm leadership of the Central Committee of the Communist Party of China with Comrade Xi Jinping at its core, all localities and departments comprehensively carry out the deployment of Jilin Provincial Party Committee, rely on own efforts and advantages in resources, improve policy making system, forge brand with characteristics, intensify publicity and promotion to attain smoothly and fairly rapid growth of tourism industry, Jing said.
Jing said the tourism industry is the main criteria for judging the development of a region and an important impetus behind economic development, and we must comprehend the great influence of development of tourism industry.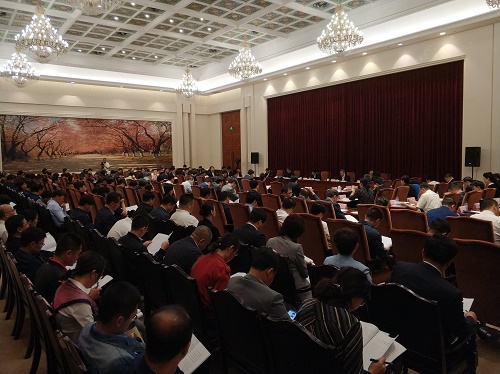 The mind must be broadened, the pace of cooperation with the outside must be accelerated to form the great pattern, cycle and hot spots of tourism. The culture and tourism should be combined together to enable culture enrich the intension of tourism and enable tourism materialize culture. Jilin province should drive its tourism by developing ice and snow tourism in winter, and resorts promotion and rural tourism in summer.
We will strengthen top-level design, uphold the advanced concept for mapping out the plan for tourism development, rely on the advantages of Jilin province and promote its tourism in different seasons, Jing said.
The excellent tourism resources should be ensured to promote the upgrading and innovation of tourism industry. The construction of tourism projects should be speeded up, international outlook should be remained to plan great and good projects. We will strengthen infrastructure, improve the three-dimensional transportation network and public service system, said Jing.
We must continue to reform and open up, provide impetus for tourism development and remove institutional hurdles standing in the way of development, Jing said.
Safeguard measures will be continued to apply and assurances of organization, fund, personnel and safety will be strengthened for the sustained and healthy development of tourism industry.
Hou Ximin, vice governor of the province, presided at the meeting. Liu Changlong, mayor of Changchun city, and Peng Yonglin, secretary general of Jilin provincial government, attended the meeting.