Eight examples of pursuing high-quality tourism development in Jilin—Changchun Cultural and International Travel Agency
China.org.cn, 06 01, 2018
Editor's note:
Jilin province has been pursuing high-quality tourism development in recent years, aiming to make tourism a new pillar and driving force for its economic growth. The segments it is particularly ambitious in are eco tour and ice and snow tour with a goal to become a world-class destination for such tours. Meanwhile, it is also vigorously developing summer tour and border tour. Against this background, the province called a conference in Changchun on May 22 where eight case studies offered fresh, inspiring insight into how high-quality tourism growth could be achieved in the province. We will introduce the eight cases one by one. The case for today is Changchun Cultural and International Travel Agency.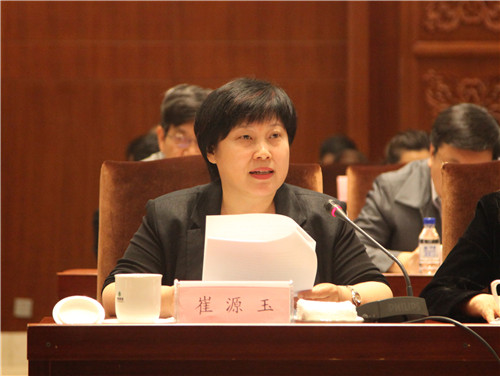 Changchun Cultural and International Travel Agency, established in 1999, was the first private travel agency in Changchun city, capital of northeast China's Jilin province. With the tourism consumption pattern changing continuously, tourism market going diversified and a new era of online tourism consumption having opened, the travel agency will take traditional advantage, pattern innovation and quality construction as the main line.
Tourist resources shall be fully integrated so as to enjoy the advantages that can be gained when all these resources are presented as a whole. Meanwhile, the travel agency will increase the client base. With the development of the provincial ice and snow tourism resources and the promotion of activities such as China Jilin International Ice and Snow Tourism Industry Expo in main source regions of visitors, the provincial tourism products become more and more popular and information platform has been constructed for travel agencies.
Changchun Cultural and International Travel Agency has leagued with other leading travel corporations in Yangtze River Delta and Pearl River Delta through its branches in Shanghai and Guangdong to promote tourism. Over the past two years, the travel agency have offered 62 charter flights and attracted more than 70,000 visitors.
The travel agency will explore the pattern of tourism distribution and upgrade the service quality. With DIY self-driving tours being more and more popular, endeavors have been pooled to improve the service system of destination and satisfaction of visitors. The travel agency provides express service of rural tour, ice, snow and hot spring tour, and folk custom tour. As the provincial city, Changchun gains an advantage of attracting visitors. Therefore, the travel agency begins to provide the express service from the capital city to main scenic areas such as Changbai Mountain. At present, over 30 express services have been offered by the agency and the number of runs of scheduled express reached more than 5,000.
The agency stresses the fusion development of transportation and tourism products to expand space for development. The transportation is one of the main factor influencing the tourism development. The agency is involved in the development of new air route and promote the open of air route linking Russia with Thailand through Changchun.
The agency will promote the expansion of business and cross boundary cooperation. In recent years, the traditional perspective has been shifted to develop products, build brand, and expand channel in cross boundary cooperation. In the fusion development of tourism and education, the tourism brands of research and education such as 'Ji Xue Tang' have been built. An all-for-one tourism center has been set up in a village and a service platform of online tourism distribution center is planned to build.