Jilin promotes cultural tourism in eastern China
By Liu Sitong

China.org.cn, 01 30, 2019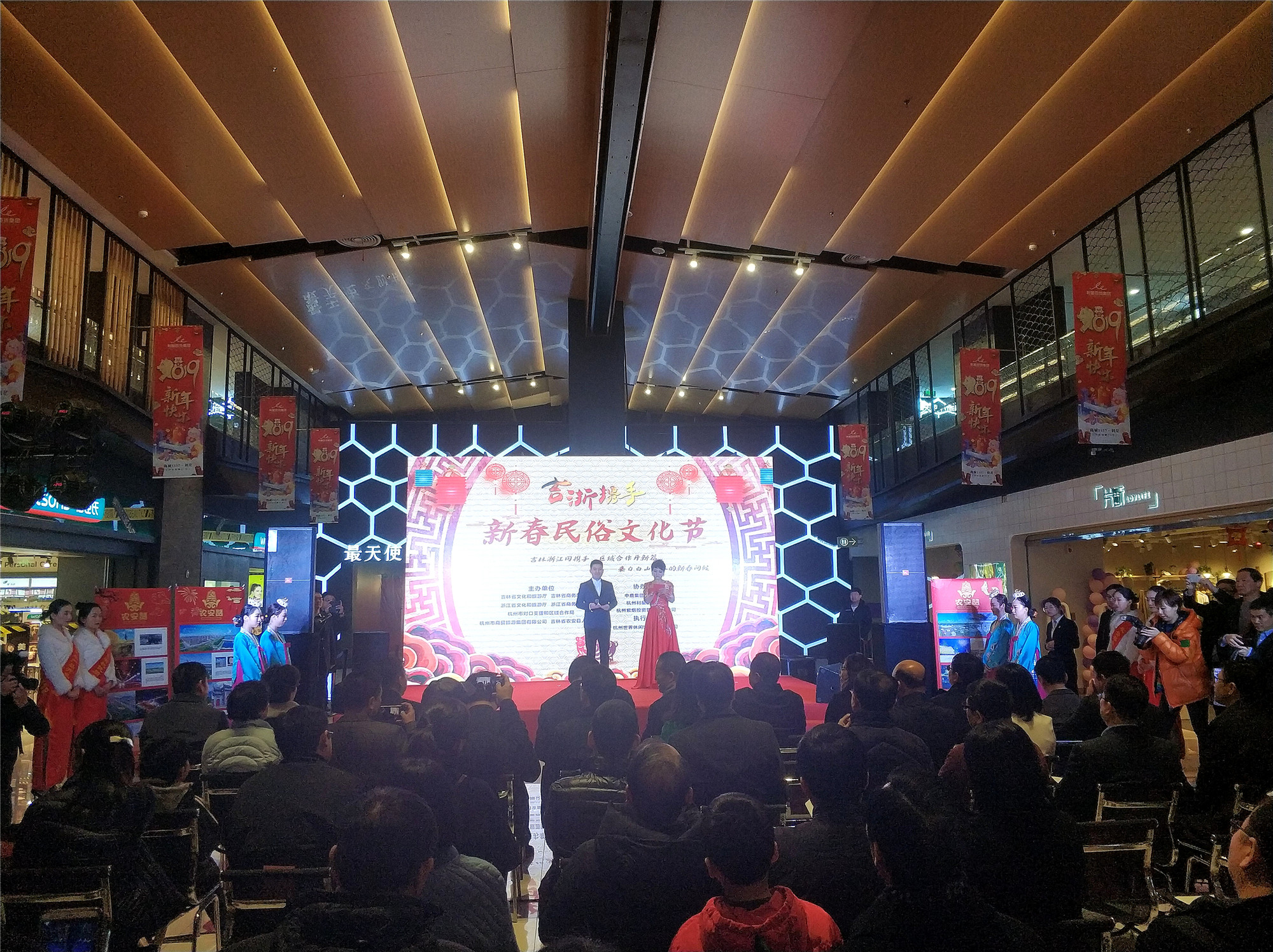 The Jilin-Zhejiang Chinese New Year folk culture festival opened in Hangzhou, Zhejiang on Jan 26.
Jilin promoted its rich culture and tourism resources, welcoming local residents to visit Jilin for the upcoming Spring Festival.
Various art performances and cultural heritage demonstrations were staged, including er ren zhuan, a song and dance duet popular in northeast China, gourd carving, and the craft of making morin khuur, or horse -head fiddle.
Participants tasted Jilin style food such as battercakes, pickles, and glutinous rice cakes. Calligraphers from Jilin presented Spring Festival couplets and calligraphy works featuring the Chinese character of fu, meaning happiness, as gifts to Hangzhou residents.
Tian Yunpeng, deputy inspector of the Jilin provincial department of culture and tourism, said that Jilin looks to deepen tourism cooperation with Zhejiang and that the Jilin-Zhejiang Chinese New Year folk culture festival is expected to attract more Zhejiang tourists to Jilin.
In the future, Jilin plans to launch more targeted tourism products to attract tourists from Zhejiang, covering cultural tourism, red tourism and wellness tourism.