Jilin Art Troupe celebrates Spring Festival in Zambia
China.org.cn, 01 30, 2019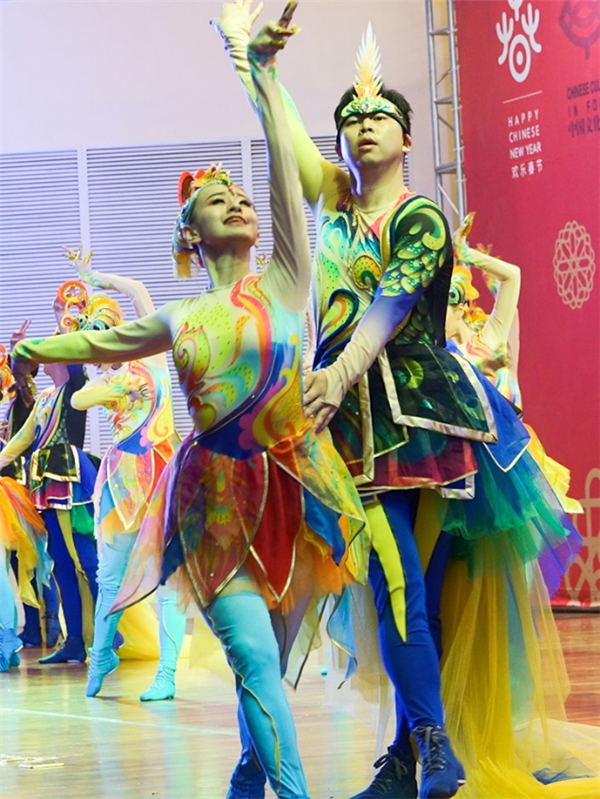 The Jilin Art Troupe presented a show featuring traditional Chinese art in Lusaka, Zambia on January 24, 2019.

It is part of a major cultural program entitled"Happy Chinese New Year," which was organized by China's Ministry of Culture and Tourism to celebrate the upcoming Spring Festival, or the Year of the Pig, which falls on February 5 this year.
The performance was opened with a cheering dance Happy Gathering. A guqin solo, Liushui (Flowing Waters), gave the audience a taste of the Chinese classical music. Guqin is a seven-stringed plucked instrument in some ways similar to the zither.
Dances Phoenix under the Sun, Shining Ice, Colorful Land, and Dancing Red-Crowned Crane perfectly illustrated the natural beauty of the Jilin Province.
The troupe also entertained the audience with Peking opera and a magic show.
There was a special moment when the host sang Tiyende Pamodzi, a song written by Kenneth Kaunda, the first president of Zambia, in a Zambian dialect, evoking outbursts of cheers and applause.
The troupe also staged a performance for the compatriots from Jilin Chamber of Commerce and Jilin Native Association in Zambia.
At the invitation of the Chinese ambassador to Zambia, the Jilin Art Troupe had performed at the Spring Festival Reception held for overseas Chinese in Zambia the day before.