Jilin holds exhibition celebrating 70th anniversaries of founding of PRC and establishment of CPPCC
By Liu Sitong

China.org.cn, 10 11, 2019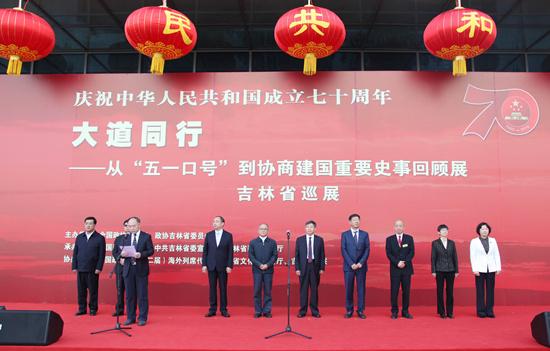 The Jilin Provincial Museum in Changchun, the capital city of Jilin Province, started on Sept. 19th to hold the Da Dao Tong Xing itinerant exhibition in celebration of the 70th anniversaries of both the founding of the People's Republic of China and the establishment of the Chinese People's Political Consultative Conference (CPPCC).
More than 200 attendees were present at the launch ceremony of the exhibition. The exhibition will last for a month and will be staged in Liaoyuan City and Jilin City as well.
The exhibition is sponsored by the General Office of the National Committee of CPPCC and the Jilin Provincial Committee of CPPCC.
Many of the exhibits were opened to the public for the first time.