Jilin Culture and Tourism Department delegation visits China's Ambassador to Zambia
By Liu Sitong

China.org.cn, 10 11, 2019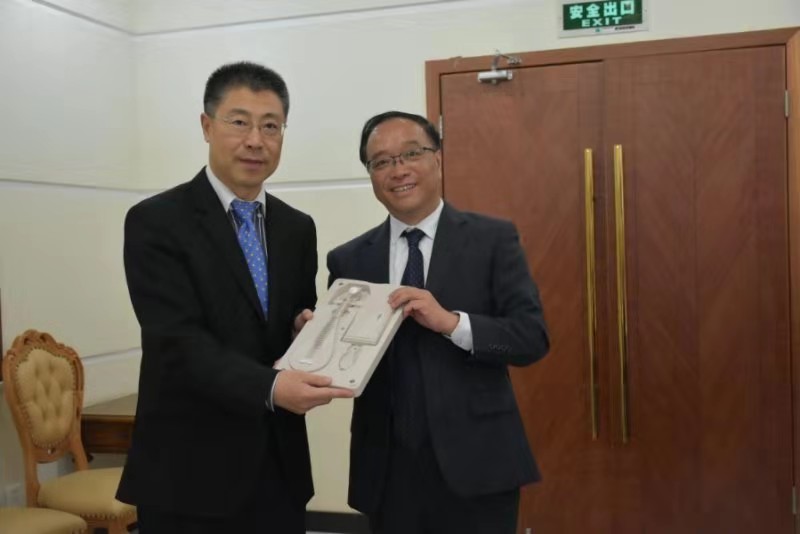 Chen Shoujun, deputy director of the Jilin Province Department of Culture and Tourism, led a delegation to the Chinese Embassy in the Republic of Zambia and held in-depth talks on Sept. 24 with Ambassador Li Jie regarding the promotion of Jilin's ice and snow tourism resources in Zambia as the two country celebrate the 55th anniversary of diplomatic relations this year.
Li Jie said that Jilin initiated cultural and tourism exchange that is important for the cooperation between China and Zambia. He also expressed the hope that the delegation's visit will strengthen mutual understanding, and pave the way for more exchange activities in the future and the establishment of a long-term cooperation mechanism.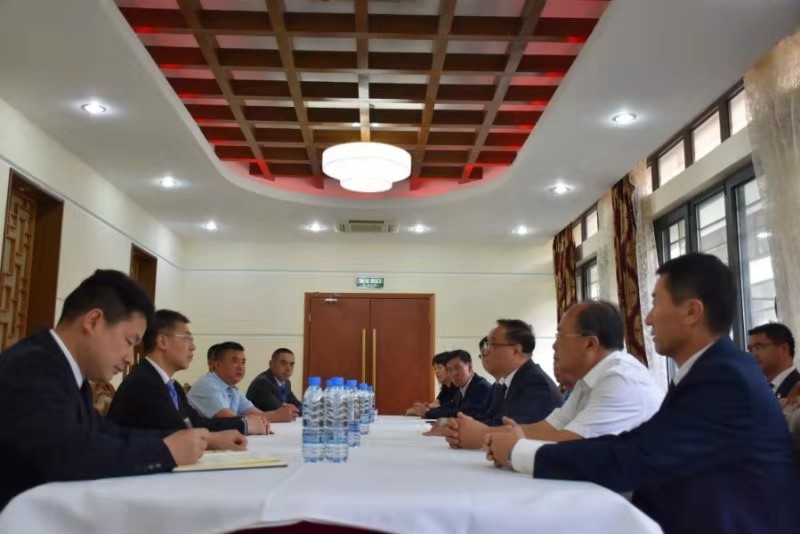 Chen Shoujun brought good news to the ambassador. One is that the province will hold the fourth Snow and Ice Industry Expo this year while applying for hosing the Winter Olympics. The other is that the 2022 Paralympic mascot, named Shuey Rhon Rhon, was designed by a Jilin team.
Li Jie said that he expects more Jilin residents to visit and invest in Zambia, and pledged that Jilin residents visiting Zambia will have the full support of the embassy.