Jilin folk orchestra concert presented in Beijing
China.org.cn, 10 30, 2019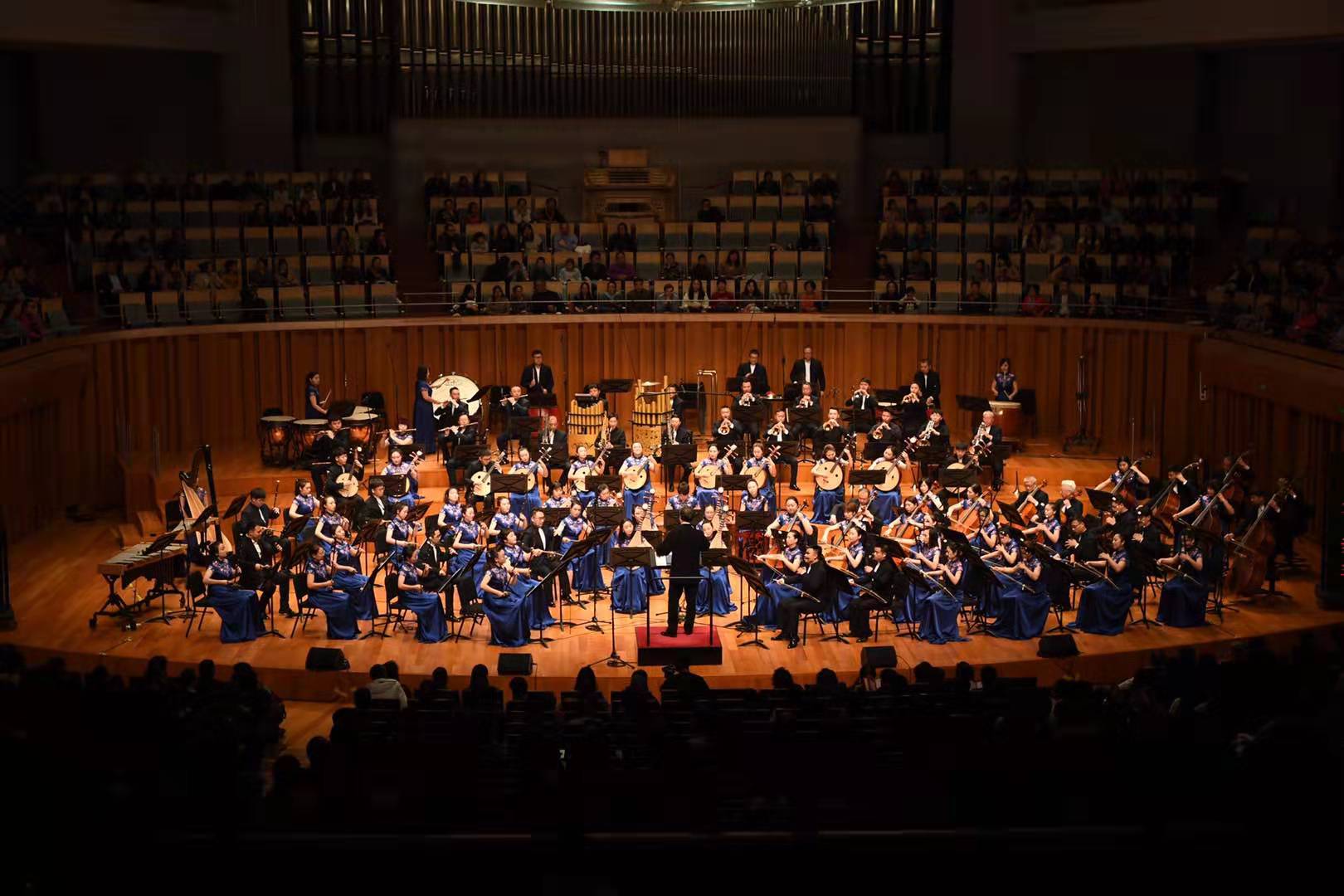 A folk orchestra concert 'Sorghum Grain Turns Red' was presented in National Centre for the Performing Arts, Beijing, on Oct. 23, 2019, to celebrate the 70th anniversary of the founding of the People's Republic of China.

Artists from the Jilin Folk Orchestra performed the major concert sponsored by the Publicity Department of the Jilin Provincial Committee of the Communist Party of China (CPC) and Jilin Provincial Department of Culture and Tourism.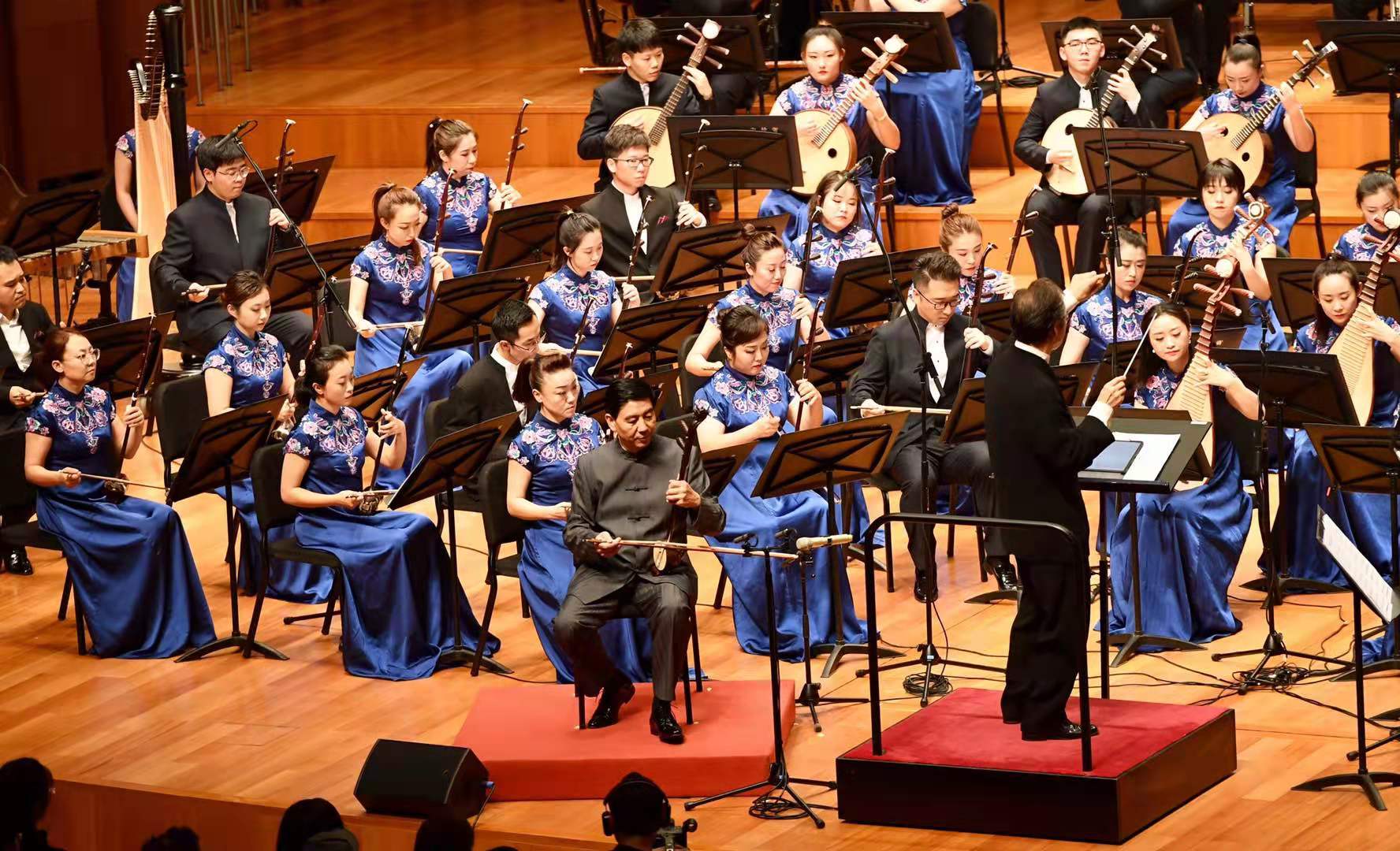 Famous conductor Yan Huichang, Banhu performer Shen Cheng and national top-level actors from the China Opera and Dance Theatre, also performed at the concert.

The concert which has been staged over 30 times since its premiere is geographically inspired and has profound connotations.
As one of major plays and works sponsored by the China National Arts Fund in 2017, the concert has famous composer Wang Danhong from Jilin writing music for it.
It took Jilin Folk Orchestra three years to complete it. Since its premiere in August 2018, it made the list of the first national excellent folk orchestra performances and crowned with honors such as one of the national major theatre works in 2019.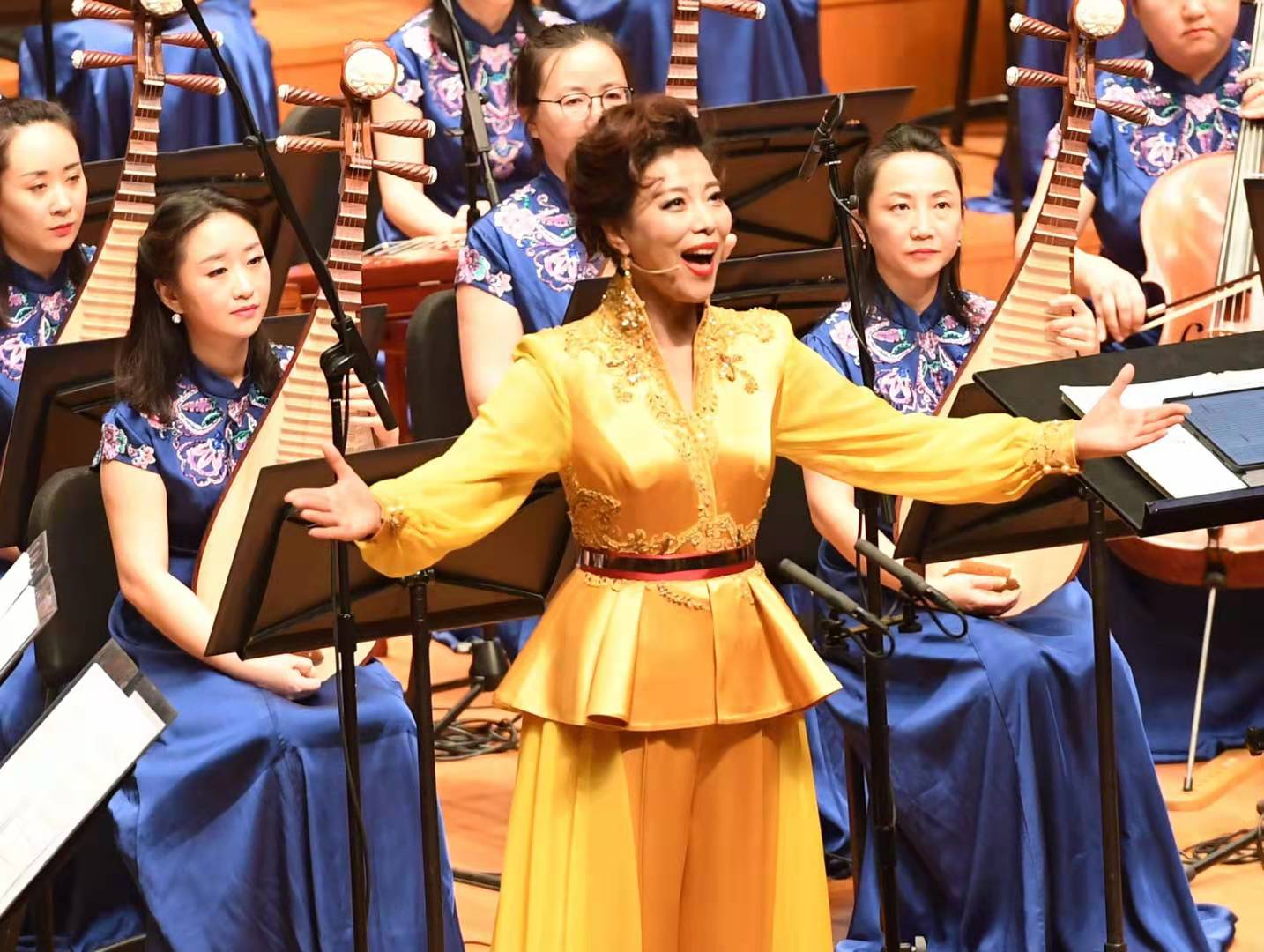 From sowing in Spring to expectation in Summer, from harvest in Autumn to gaiety in Winter, the concert shows with notes the customs, sceneries, lifestyles and sense of humanity in Jilin and northeast China. The soprano in marvelous voice expressed the sceneries in the province and deep love of people for the land where they lived.
Audience were treated to an unforgettable performance of folk music from northeast China including Ms. Zhang from Beijing. She said the performance was so monumental, it provided a extensive platform for professional performers and folk musical fans, and showed a process of cultural efflorescence.