Jilin holds press conference on 4th Snow Expo and 23rd Changchun Ice and Snow Festival
China.org.cn, 12 02, 2019
A press conference on the 4th Snow Expo and the 23rd Changchun Ice and Snow Festival was held on November 28.
Chen Shoujun, deputy head of the Jilin Provincial Department of Culture and Tourism, gave a briefing of the two events at the press conference.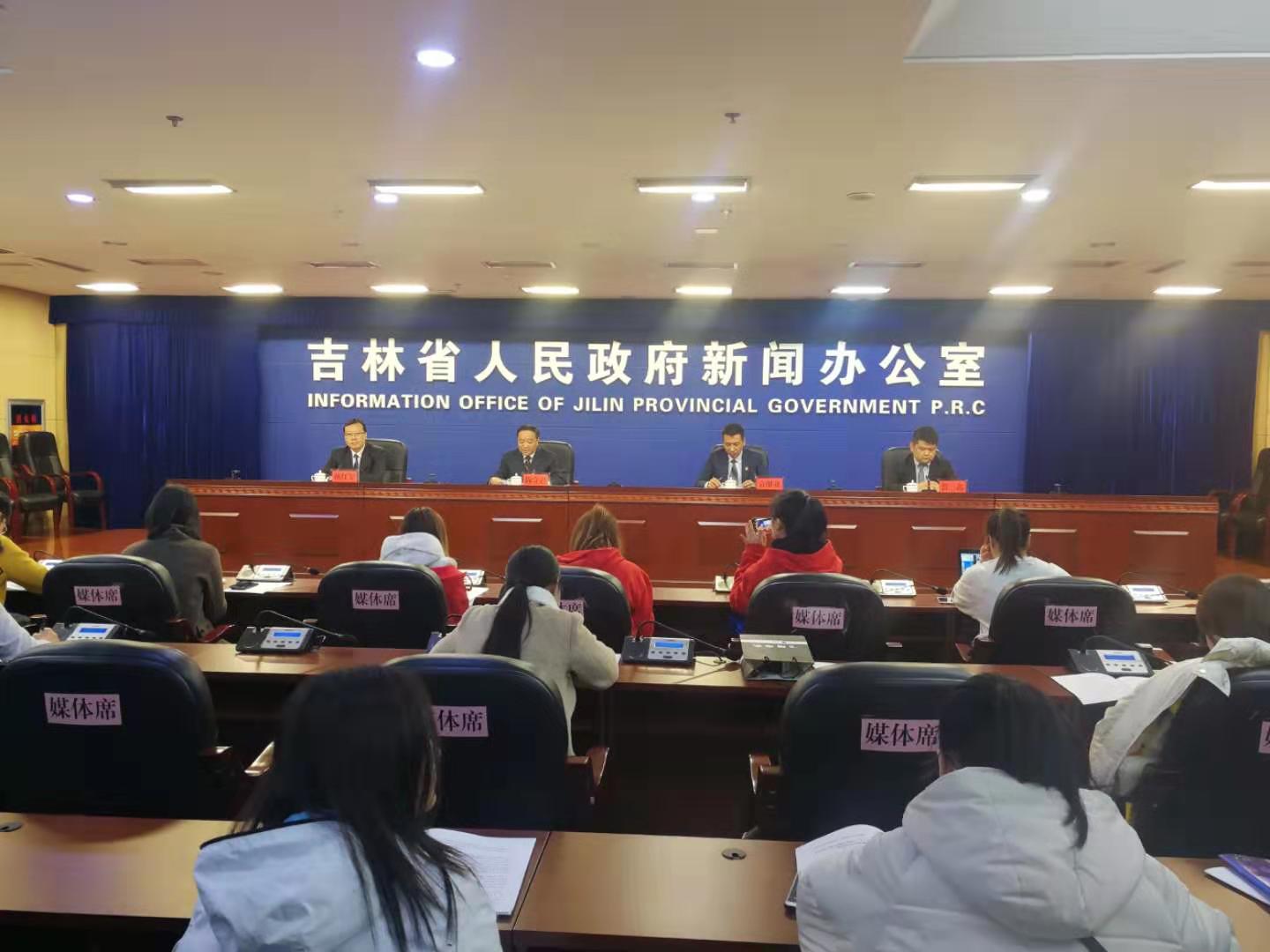 Yuan Jiye, deputy head of the Changchun City Bureau of Culture and Tourism, and Jia Xin, head of marketing of Jilin Provincial Department of Culture and Tourism, took questions from the press together with Chen.
The two events, themed "Watch the Winter Olympics in Beijing and Enjoy Winter Sports in Jilin," will be held from December 12 to 17.
A wide variety of activities, including a Summit Forum: From Ice and Snow Industry to Ice and Snow Economy, Winter Olympics-themed activities, and cultural, tourism, sports and festive activities held across Jilin province.
Compared with previous editions, this year's Snow Expo has three highlights. First, Winter Olympics will become a theme of the Expo for the first time, embodied by a themed pavilion and the appearance of its mascot at the Expo. Second, this year's Expo will mark the first edition after the cultural authorities fully merged with the tourism authorities. Thirty-six famous museums from across China will appear at the expo, presenting both traditional culture and modern creative designs and products. Third, officials of poverty-stricken villages will be invited to the expo to promote the products of their respective villages. This represents Jilin's effort to combine tourism development with poverty alleviation and commerce.
During the Expo, Changchun's ice and snow resources will be exhibited primarily at the No. 5 Hall of the Changchun International Convention and Exhibition Center, the main venue for the Expo. In addition, there will be exhibitions on other types of cultural and tourism resources of Jilin. Among the highlights of the Hall will be the Jingyuetan, Miaoxiang Mountain, Lianhua Mountain Shimao and Tianding Mountain ski resorts, the Changchun Ice and Snow World, the Jingyue Snow World and the Changchun Sculpture Ice and Snow Land.
The Expo will also feature a record large outdoor exhibition area of 40,000 square meters, which is divided into six distinctive parts: Snow Sculpture, Folk Customs, Test Drive of Hongqi Cars, Counter-strike Competition, Ice and Snow Amusement, and Ice and Snow Sports Events.