Jilin museum hosts landscape painting exhibition
China.org.cn, 12 11, 2019
The Jilin Provincial Museum held a landscape painting exhibition from Dec. 5 to Feb. 10 as a warm-up activity for the 4th Snow Exposition of the province.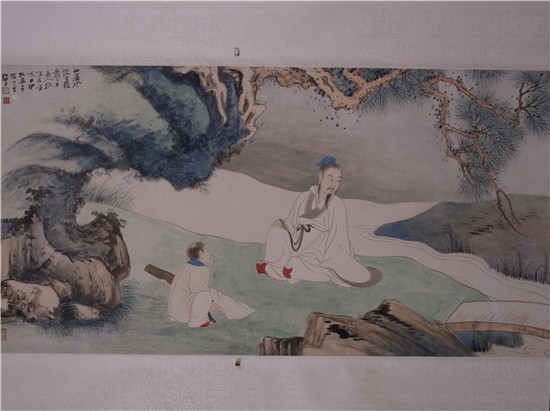 A total of 37 paintings, all collections of the museum that date back to the centuries from South Song Dynasty to the second half of 20th century, were exhibited.
The exhibition is divided into two parts, the first one is ancient part consisting of 12 paintings, including masterworks of He Cheng, Qiu Ying and Dai Jin, artists in the 13th and 14 century in China, whose works are regarded as representatives of the north school of traditional Chinese landscape paintings, and the other one is modern part, which mainly include landscape paintings in the 20th century by some representative modern artists such as Jin Cheng, Chen Shaomei, Pu Ru and Zhang Daqian.