Jilin Provincial Museum holds exhibition on works of Zhang Daqian and Pu Xinyu
China.org.cn, 04 09, 2020
Jilin Provincial Museum held a special exhibition on painting and calligraphy works of Zhang Daqian and Pu Xinyu on March 21.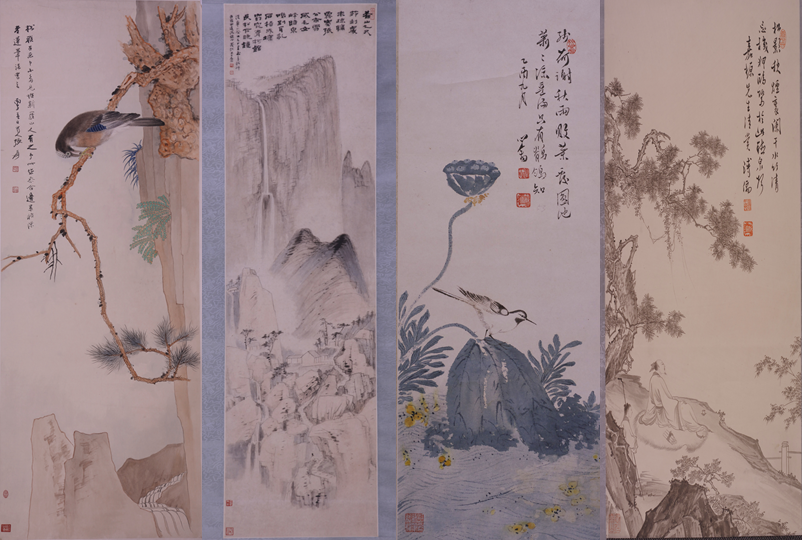 The exhibition was funded by the 2017 program of the China National Arts Fund. Eighty works went on show, including 24 landscapes, 3 figure paintings and 13 bird-and-flower paintings by Zhang Daqian, and 31 landscapes, 5 figure paintings, 3 bird-and-flower paintings and one calligraphy work by Pu Xinyu.
The works, all collected by Jilin Provincial Museum in the 1960s when Zhang Boju served as the executive vice curator, fully showed the two masters' inheritance and development of traditional Chinese art.
Part of Pu's works on show have the name"嘉榞 (Jiayuan)"written on it to show that they are genuine. Jiayuan, Hou Jiayuan in full, was head of the Zhejiang-Jiangxi Railway Bureau when Pu stayed in Hangzhou before going to Taiwan. Hou provided patronage to Pu during that time, so Pu created a number of paintings for Hou to express his thanks.
The works by Zhang came primarily from his early and middle years and provided valuable clues for studying the changes in painting style in his late years.