You are here: News >
Jilin launches 2020 Book Season
China.org.cn
To encourage people to read more, Jilin province launched its 2020 Book Season at Jilin Provincial Library on April 23, the World Book Day.
The activity was jointly sponsored by the Publicity Department of CPC Jilin Provincial Committee and the Department of Culture and Tourism of Jilin.
At the activity's launch ceremony, Guo Jia and Cao Baoming, ambassadors of the activity, read a proposal for people to make reading a hobby and a healthy lifestyle and seize the opportunity of staying at home during the epidemic to read more good books.
Four families were presented with honorable plaques at the ceremony as "Book Loving Families" on behalf of all families receiving the honor.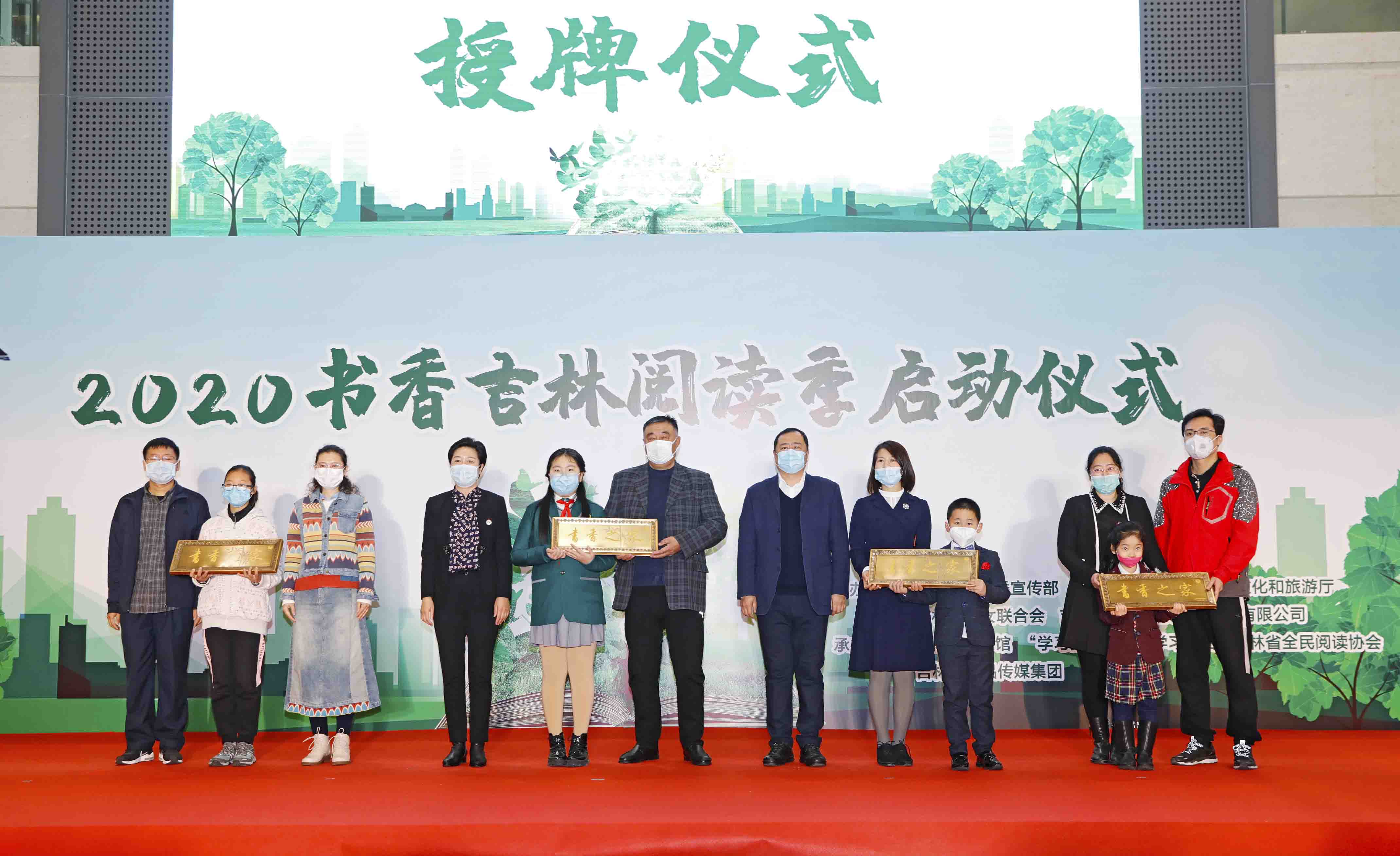 Books suitable for teenagers were donated to rural schools including Zhaojiatun Primary School and Jilin Provincial Library at the ceremony.
Other ambassadors Zhong Xiao, Jing Yan, Yu Ping, Liu Jinhui and Lin Li announced the key activities for this year's book season, including a collection of anti-epidemic proses and a competition encouraging parents and children reading together.
According to the launch ceremony, relevant provincial-level, city-level and county-level departments would organize over 1,000 activities in ten categories both online and offline during the Book Season to encourage book reading at public institutes, schools, enterprises, villages and communities.