You are here: News >
Yang Andi promotes Jilin's ice and snow industry at 'two sessions'
China.org.cn
Yang Andi, a member of the National Committee of the Chinese People's Political Consultative Conference (CPPCC) and director of the Jilin Provincial Department of Culture and Tourism, promoted Jilin's ice and snow industry during an interview at the annual 'two sessions' on May 24.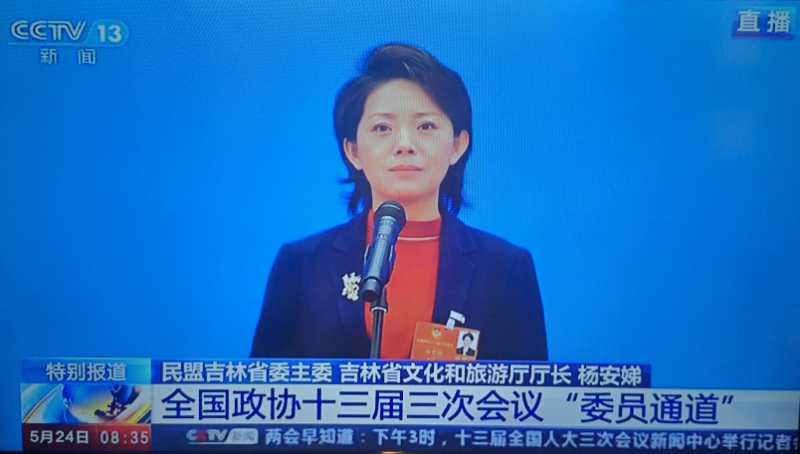 Over the past four years since 2016, Jilin, on the strength of its fine ice and snow resources, has developed from almost scratch an ice and snow industry that features ice and snow tourism, sport and culture complete with ice and snow equipment manufacturing, ice and snow commerce, ice and snow transport, smart ice and snow and ice and snow talents, Yang said.
Located in a prime latitude for ice and snow resources, Jilin's skiable powder is comparable to that of the Alps and the Rockies, according to Yang.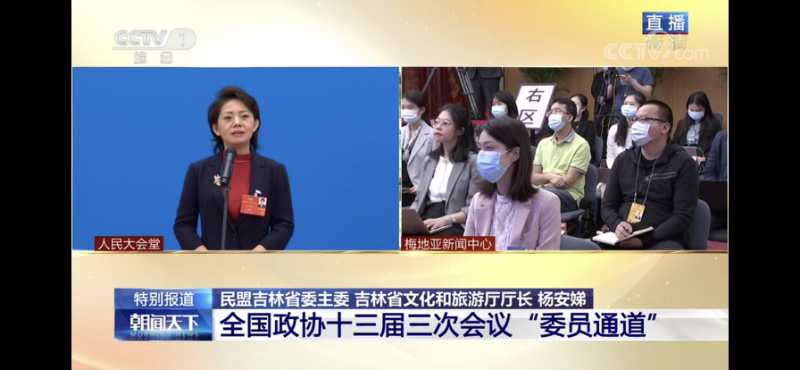 Now Jilin is host to great ski resorts, popular ski-themed holiday resorts and various related industries and new business forms, generating more jobs and entrepreneurship opportunities and boosting the ice and snow market and the regional economy at large, said Yang, hoping more people would go to Jilin to ski, enjoy hot springs, appreciate rimes, enjoy winter fishing, eat Korean good and spend a northeast China style Spring Festival.