Jilin ​Provincial Cultural Center holds online training session on public digital culture development
China.org.cn, 06 02, 2020
In line with the arrangement of the Jilin Provincial Department of Culture and Tourism, the Jilin Provincial Cultural Center held an online training session for staff members of Jilin's cultural centers at all levels whose jobs were related to public digital culture development from May 27 to 29.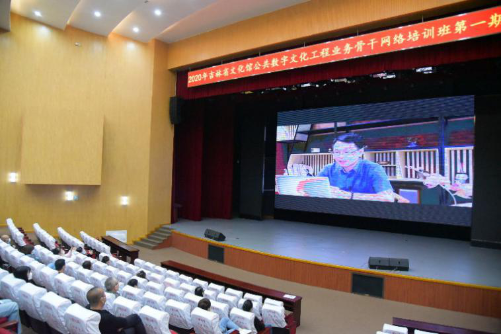 The online session attracted altogether 18,408 views and registered viewers stood at 2,132, far more than the attendance of offline training sessions.
The Provincial Cultural Center invited professor Ruan Ke, an expert on the building of China's national public culture service system and a member of the Theoretic Research Committee of the China Public Cultural Centers Association, to share his views on the transformation and mission of cultural centers in the new era.
Zhou Xianglei, a photography teacher in Hebei Institute of Communications, was also invited to teach skills on how to make and promote short videos on new media platforms at the training session.
In addition to the 205 relevant staff members of Jilin's county, city and district-level cultural centers, many other people from Jilin's cultural community took part in the session.
Going forward, Jilin Provincial Cultural Center will organize more online training sessions to further support Jilin's efforts to build digital cultural centers, improve the competency of relevant personnel, enrich the supply of public cultural products, increase the ability to provide digital services, and satisfy the individualized and diverse needs of the public.