You are here: News >
Jilin marks Cultural and Natural Heritage Day 2020 with various activities
China.org.cn
June 13 marked the Cultural and Natural Heritage Day of China. From May 19 to June 13, Jilin province held a wide range of activities to mark the day, primarily online due to the COVID-19 epidemic.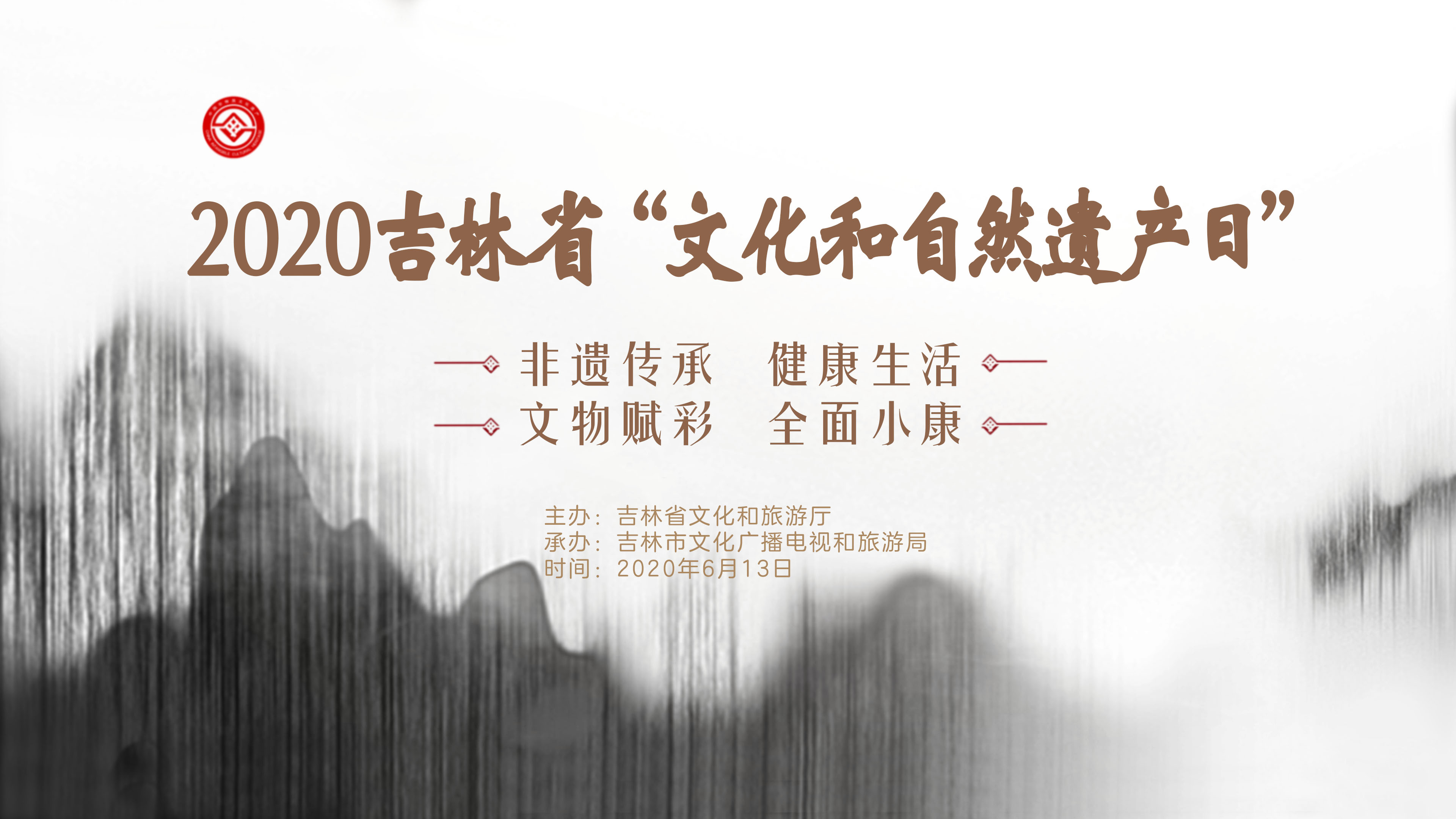 Themed "Inheritance of Intangible Cultural Heritages and Healthy Lifestyle" and "Cultural Heritages and A Moderately Prosperous Society in All Respects", the activities focused on traditional sports, traditional medicine, intangible-cultural-heritage cuisines and the achievements in local protection of cultural relics, and fell under the following seven categories.
I. Jilin Intangible Cultural Heritage Shopping Festival
Jilin province actively contacted Alibaba, Jingdong, Pinduoduo and Kuaishou to help its intangible cultural heritage businesses and inheritors reach cooperation with these mainstream e-commerce platforms. For those who were still not eligible to sell on these platforms in the short term, Jilin reached agreement with Jishangyun, also an online sales platform, to open online shops for these sellers for free. Jilin hoped that with the shopping festival it could guide intangible cultural heritage inheritors, businesses and other relevant parties to open online shops and increase the influence and market share of intangible cultural heritage products.
So far, 113 online shops had been opened, selling 445 kinds of intangible cultural heritage products, invoving 77 intangible cultural heritages, 84 inheritors and 52 units responsible for intangible cultural heritage protection. Meanwhile, the Jilin Provincial Department of Culture and Tourism also integrated poverty alleviation with the inheritance and protection of intangible cultural heritages. helping the province's three intangible cultural heritage workshops that employ members of poor families sell online.
II. Digital Presentation of Intangible Cultural Heritages
Jilin selected 72 of its intangible cultural heritages to present on digital platforms starting from May 19, including the WeChat account for the Jilin City Intangible Cultural Heritage Experience Center, Jin Ri Tou Tiao, the WeChat account of Jilin City Association of Cultural Volunteers and the new media platforms of traditional news media outlets. The presentation, which came in images, texts, audios and videos, was divided into four categories: cuisine, lifestyle, martial arts and Jishangyun.
III. A Bite of Jilin Through Intangible Cultural Heritages
From June 7 on, catering businesses of Jilin that sell cuisines that have been honored as intangible cultural heritages were organized to take public reservations online to buy their products at discounts. Twenty-one intangible cultural heritage food items from across Jilin were put on sale on such e-commerce platforms as Taobao, Meituan and Jishangyun.
IV. Exhibition of Precious Museum Collections
From June 8 to 13, 10 museums of Jilin, namely Jilin City Meteorolite Musueum, Jilin City Manchu Museum, Jilin City Museum, Jilin City Confucius Museum, Jilin Ming and Qing Shipyard Museum, Jilin Navy Camp Museum, Massive Rock Museum, Jiaohe City Musuem, Shulan City Museum, and Wu Deyi Langmu Wood Carving Museum, presented 11 of their most precious collections on the WeChat accounts of Jilin's museums and the digital platforms of public cultural service organizations.
V. Museums Goes Online
On June 13, the Jilin Province Digital Museum promoted the province's cultural relic protection units and museums at all level in an effort to spread fine traditional culture and increase the influence and communication ability of museums.
VI. Exhibition of Cultural Relics
Jilin exhibited World Cultural Heritages, key cultural relic sites under state protection and cultural relic sites under provincial, city and county protection in the forms of videos, images and texts on the WeChat accounts and official websites of the province's cultural centers, libraries, museums, cultural relic protection units and intangible cultural heritage protection centers. Meanwhile, offline activities were organized in certain prefectures and cities.
VII. Online Promotion of Intangible Cultural Heritages
Seventy-four We-Media platforms, including the websites of Jilin's cultural, radio, television and tourism bureaus, cultural centers, libraries and museums at all levels, were mobilized to promote the activity. All cities and prefectures were required to follow unified provincial arrangement. In addition, they could devise their own promotions.