You are here: News >
Jilin Provincial Arts and Crafts Museum holds anti-epidemic-themed artwork and photography exhibition
China.org.cn
An anti-epidemic-themed artwork and photography exhibition sponsored by the Jilin Provincial Department of Culture and Tourism, the Jilin Provincial Health Commission, the Jilin Provincial Department of Education and the Jilin Provincial Committee of the Communist Youth League of China kicked off at the Jilin Provincial Arts and Crafts Museum on July 9 and will last until August 5.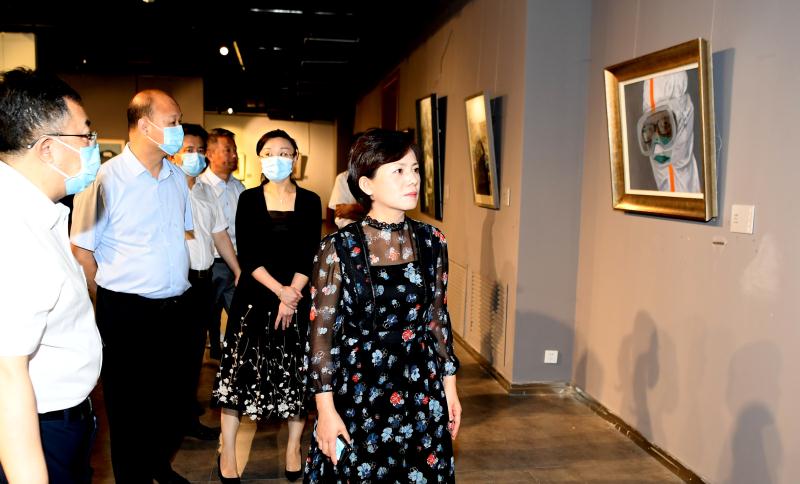 Designed to showcase Jilin's efforts and achievements in fighting the COVID-19 outbreak, the exhibition has 367 art and photography works on show that vividly record the moving and heroic scenes of Jilin's medical workers and people of other walks of life battling the epidemic.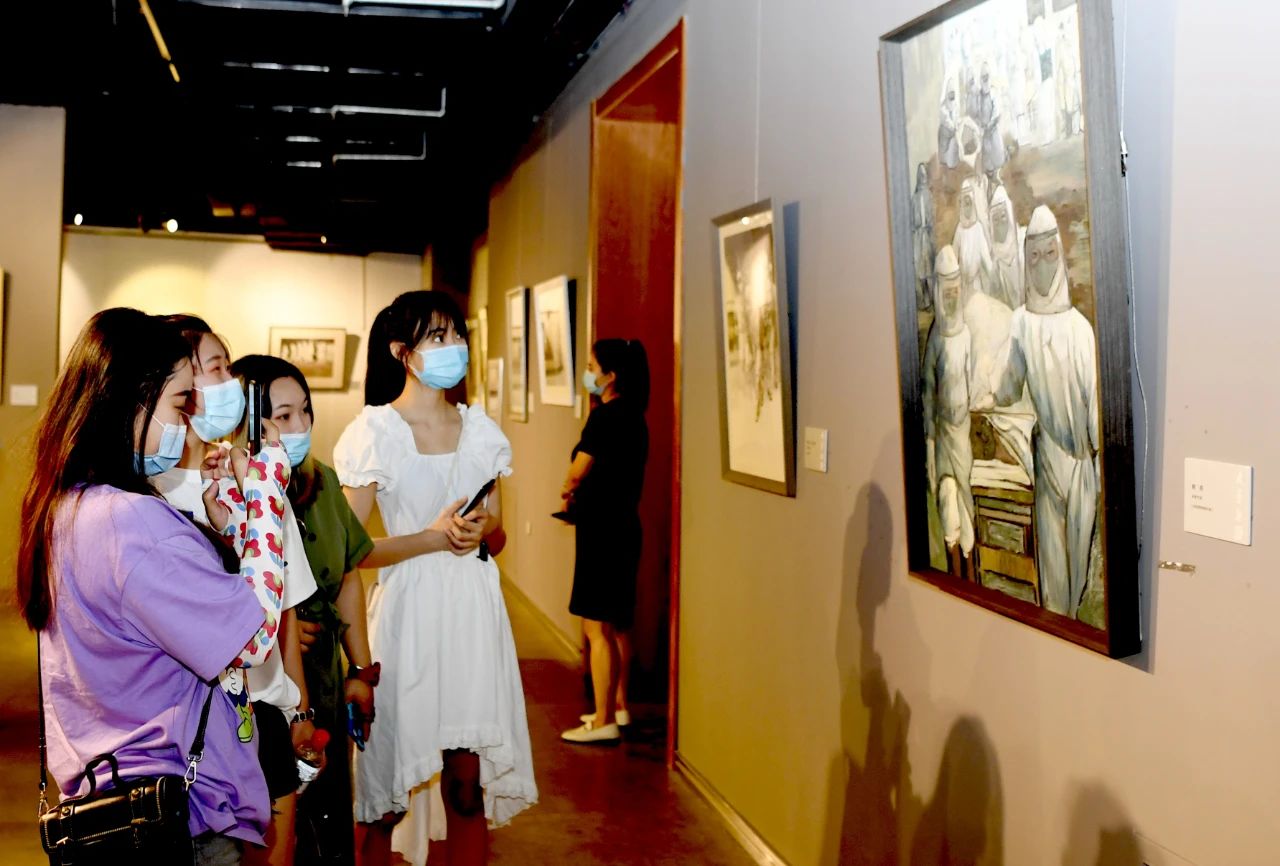 The works, selected from nearly 2,000 applications for exhibition, covered a wide range of genres from calligraphy, traditional Chinese painting, oil painting, watercolor to children painting and photography. Most of them were created by the common people of Jilin and elsewhere such as Hainan, Shanghai, Tianjin, Guangxi, Zhejiang, Liaoning and Heilongjiang.