You are here: News >
Jilin Provincial Library holds painting exhibition for autistic children
China.org.cn
An exhibition of paintings by autistic children opened at the Jilin Provincial Library on September 12.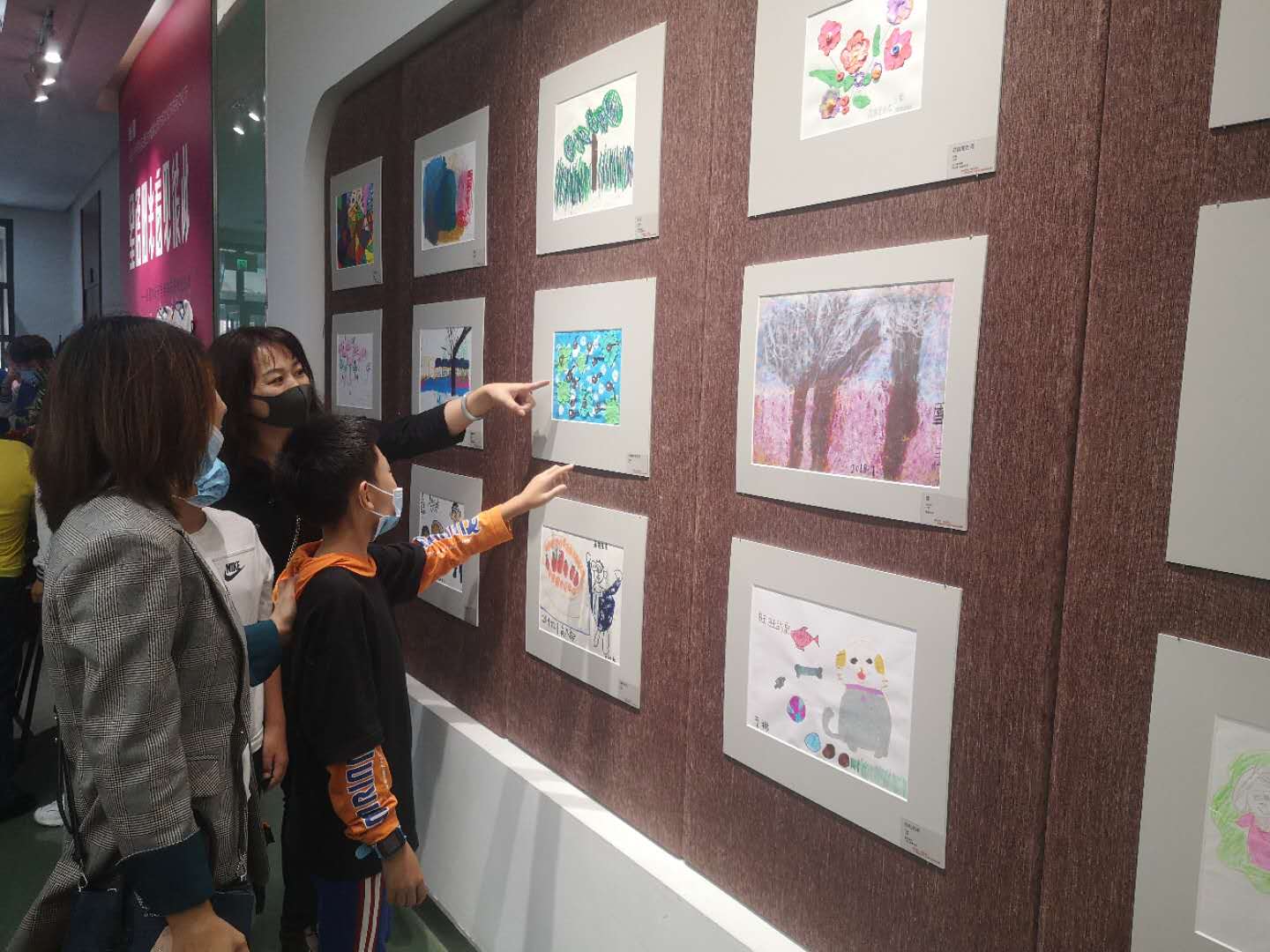 Sponsored by the library and the School of Fine Arts of the Jilin University of Arts, the exhibition will run until October 15.
Nearly one hundred works went on show.
To improve the painting skills of autistic children, 300 volunteers from the School of Fine Arts, Jilin University of Arts, have been teaching at the Star Light Autistic Children School since 2013.
As an important window for providing public cultural services, the Jilin Provincial Library has always attached great importance to serving special groups. Under its Noah's Ark brand, it has organized a host of activities for special children, from the building of study rooms to holding exhibitions, lectures and contests.