You are here: News >
Jilin Provincial Library opens exclusive section for Jilin publications
China.org.cn
To showcase the achievements of Jilin's publishing community and promote socialist cultural progress in Jilin, with the strong support of the Publicity Department of the CPC Jilin Provincial Committee, the Jilin Provincial Library opened a new section to exclusively exhibit publications launched by Jilin's publishers on September 25.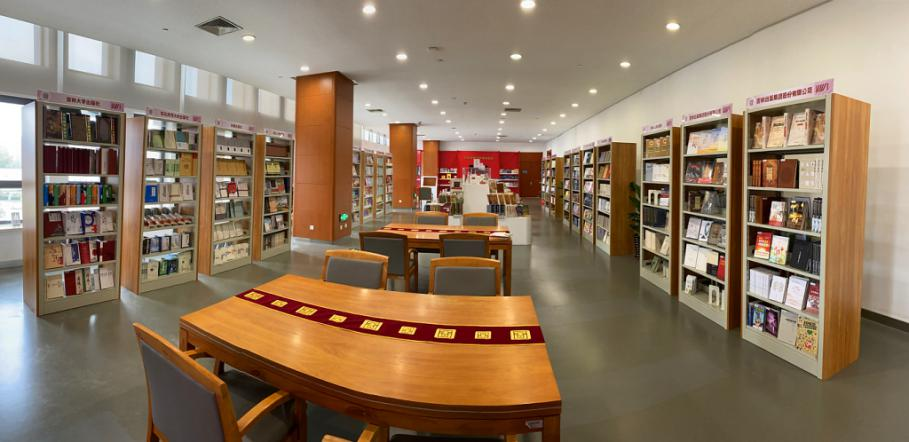 The section is divided into a book area, a periodical area, a multimedia digital reading experience area, a special shelf for Jilin's publishers, a special shelf for cultural publications and a special shelf for publications on people's wellbeing, altogether displaying more than 2,700 copies of various publications.
Jilin province has 15 book publishers, 239 periodical publishers, and 10 audio-visual electronic publishers. It leads the country in annual publication volume.
Jilin's book publishers, digging deep into themes that promote cultural inheritance and answer the calls of the times, have launched a large number of excellent books. Jilin's periodical publishers, focusing on the all-round revitalization of Jilin, has launched a cluster of brand journals featuring optics, philosophy, social sciences, chemistry, automobiles, and medicine. Jilin's audio-video digital publishers, embracing intelligent technologies and pursuing integrated innovative development, has launched high-quality projects that meet the needs of the new era.
As a gateway for public cultural services in the province, the Jilin Provincial Library has always taken it as a mission to promote Jilin's cultural prosperity and development.
In accordance with the deployment of the Publicity Department of the CPC Jilin Provincial Committee, the new section represents the library's effort to consciously integrate Jilin's publicity work and join hands with Jilin's publishers to provide more excellent publications to readers.