You are here: News >
​Folk customs add charm to Jilin's ice and snow tourism
China.org.cn
Jilin province has been vigorously developing the ice and snow economy in recent years and remarkable progress has been made. In the 2018-2019 snow season, it received 84.32 million tourists, up 90.38 percent from the 2015-2016 season.
A distinct feature of Jilin's ice and snow tourism is that while enjoying the beauty and fun of ice and snow, tourists can also experience Jilin's characteristic folk customs, as the province makes great efforts to diversify tourist experiences.
Following are three recommended destinations for tourists to both enjoy ice and snow and experience local folk customs.
Laobai Mountain Snow Village: old logging culture
The Laobai Mountain Snow Village, located in the Laobai Mountain Virgin Ecology Scenic Area, is a place to experience the already gone local logging culture, which epitomizes northeast China's forest culture. Logging used to be a means of life for people who came from mostly Shandong and Hebei provinces to northeast China in the old days to earn their bread. Though logging is already restricted nowadays, to preserve the old tradition, the Laobai Mountain Snow Village is building a logging culture base to reproduce the scenes of logging in the old days. At the village, forest farm workers put on shows each day to let tourists learn about the logging culture. Besides, tourist can learn how to distinguish trees and tell tree ages. There are also other folk custom activities like sugarcoating haws on a stick, paper cutting for window decoration and making pancakes. They can also take part in the winter marathon held in the village.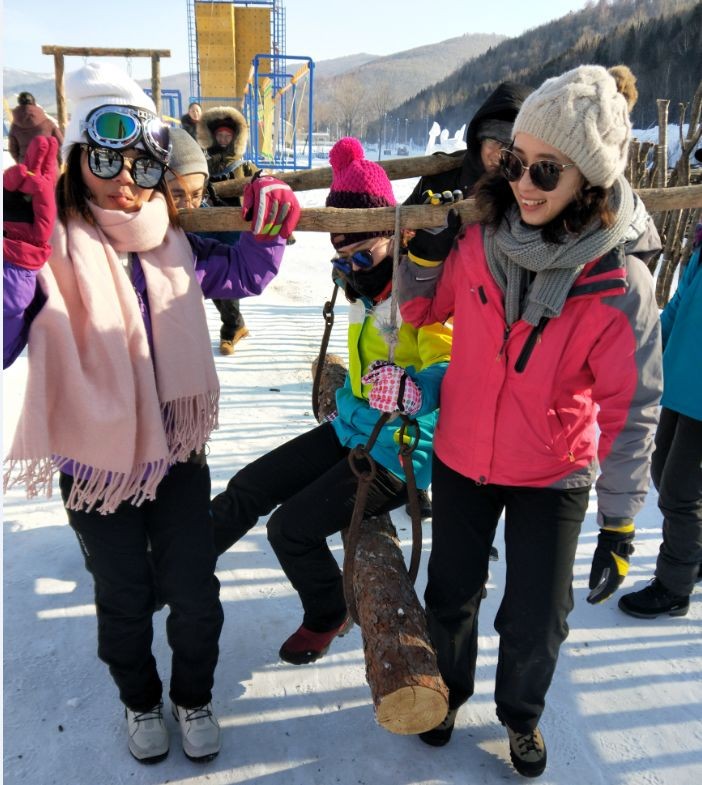 From November 1, 2020 to March 31, 2021, the village offers the following discounts:
1.For travel agencies, entrance tickets sell at 20 yuan for each person, compared with the regular price of 50 yuan. Accommodation is priced at 20 percent or more off depending on the number of tourists.
2.For individual tourists: To experience four kinds of folk custom activities -- paper cutting for window decoration, sugar coating of haws on a stick, pancake making and soybean milk making, they only have to pay 35 yuan per person.
Chagan Lake: fishing culture
Chagan Lake is the only place in north China to keep the traditional fishing method. Winter fishing there used to set two Guinness records with 104,500 and 168,000 kilograms and its variegated carps have been certified as organic for twenty years in a row. While experiencing the local fishing culture, tourists can also take part in ice and snow activities. The 19th Ice, Snow and Fishing Culture and Tourism Festival is expected to open on December 28 this year, where tourists can not only watch a ceremony to offer sacrifice to the Chagan Lake and start winter fishing but also take part in fish auction.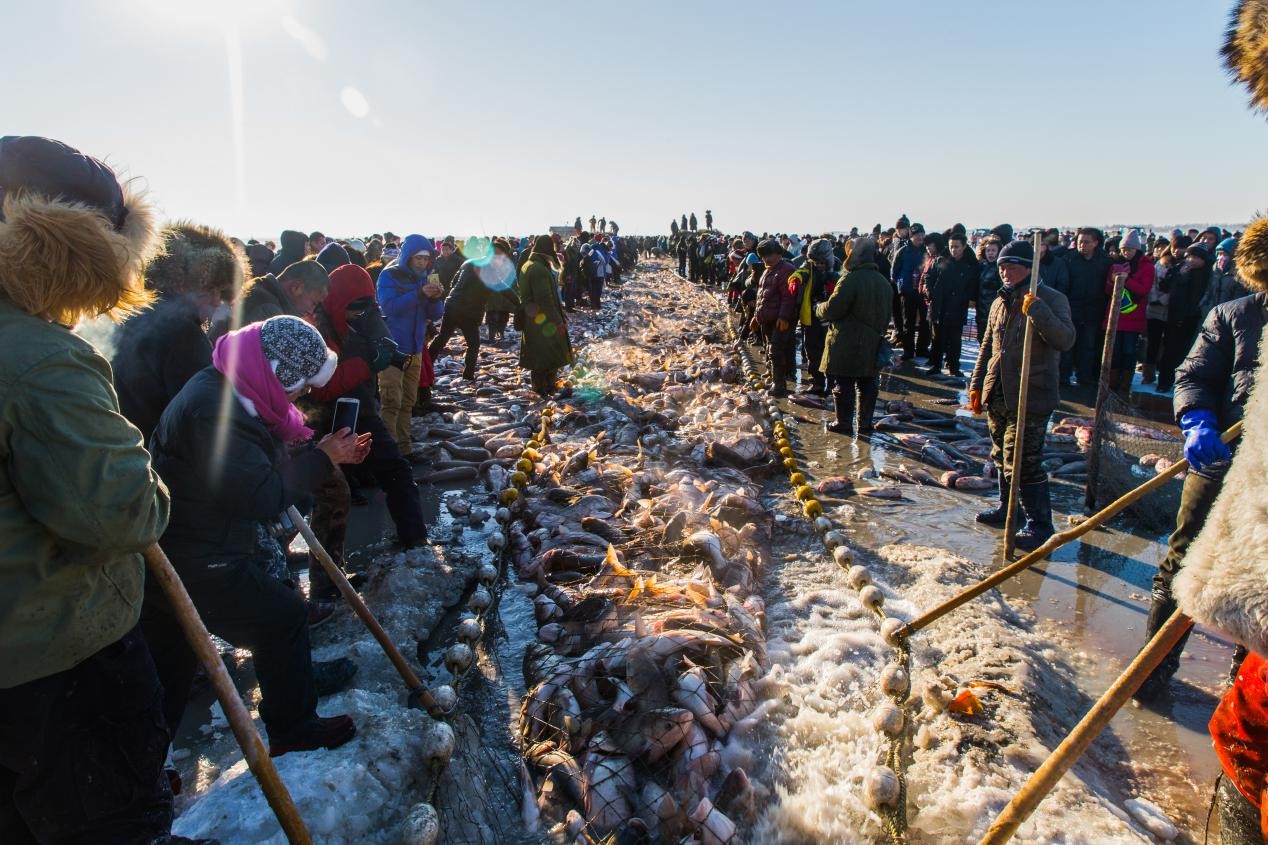 Planned discounts include:
1. Buy fish at wholesale prices by producing ID cards;
2. Buy tickets to Qingshan Snow World at 40 percent off regular price.
Laolike Scenic Area: Korean ethnic culture
Laolike Scenic Area, located in Helong city, Yanbian Korean Autonomous Prefecture, offers fascinating snow and rime sceneries which are further enhanced by the local Korean ethnic culture. While experiencing such activities like riding a snowmobile and horse-drawn sleigh, tourists can also experience the charming Korean ethnic culture. In this new snow season, they can put on Korean costumes and learn to make traditional Korean food.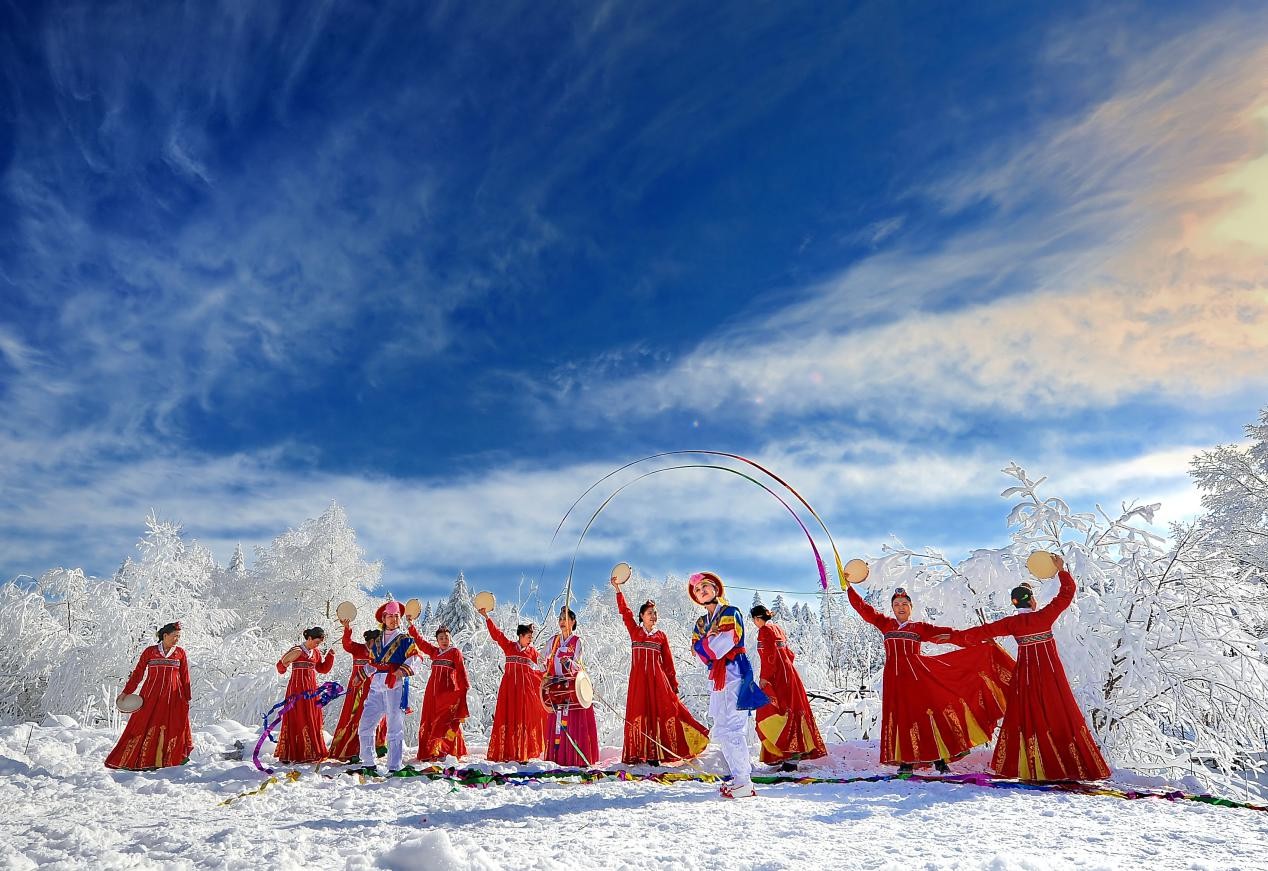 From now on until February 1, 2021, sightseeing tickets sell at 108 yuan per person compared with the regular price of 128 yuan; accommodation is priced at 30 percent off regular prices.