You are here: News >
Posters about Northeast Anti-Japanese United Army exhibited at Jilin Provincial Library
China.org.cn
To spread the heroic deeds of the Northeast Anti-Japanese United Army, an exhibition of posters about the army was held at the Jilin Provincial Library.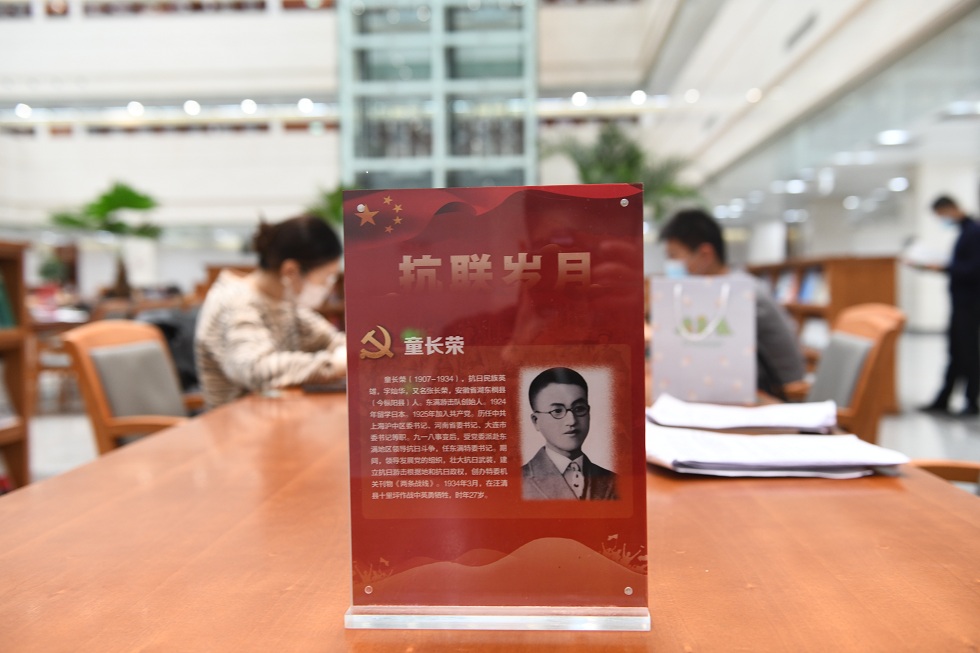 The army fought the much stronger Japanese invaders in northeast China in the 1930s and 1940s with unyielding determination.
The posters on show included 15 ones on heroic figures, 5 on important literature, and eight on major battles, and demonstrated how the army had grown to a heroic troop and contributed to the victory over Japanese invaders under the leadership of the Communist Party of China.
The exhibition was expected to let the people better know that today's happy life did not come easy and inspire them to continue to work hard for national rejuvenation.