You are here: News >
Jilin holds training program for song-and-dance duet professionals
China.org.cn
A training program for song-and-dance duet professionals in Jilin opened on November 29 at the Taolimei Grand Theatre in Changchun and would last one month.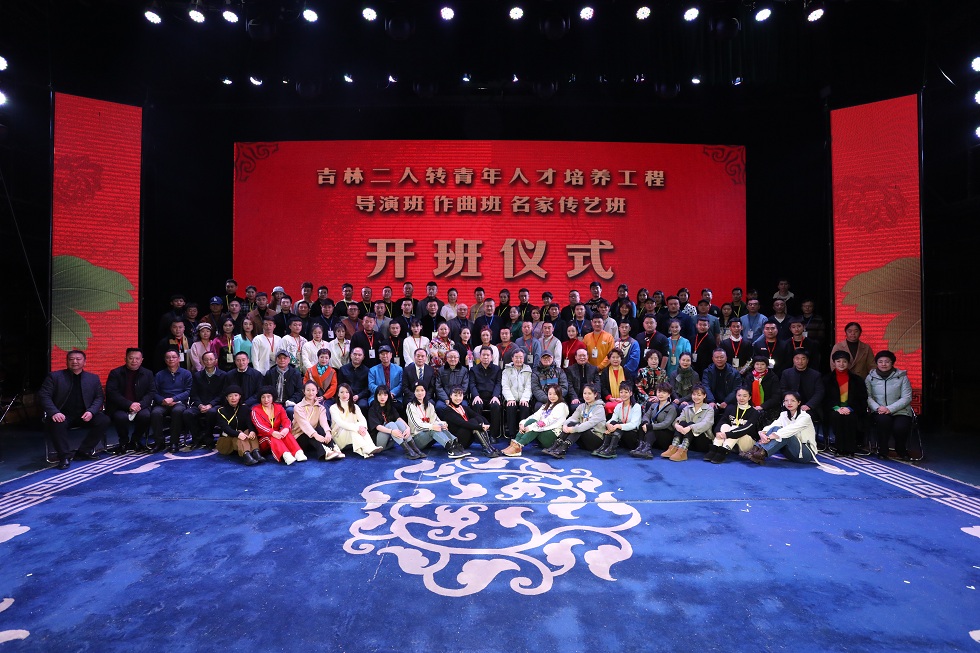 Sponsored by the Jilin Provincial Traditional Opera Theatre, the training program was an important initiative of the Publicity Department of the CPC Jilin Provincial Committee to inherit and promote song-and-dance duet and an important measure of the Jilin Provincial Department of Culture and Tourism to cultivate stage art professionals.
Ninety trainees took part in the program in three different groups, with one group getting training in song-and-dance duet directing, one in music writing, and one in performing from renowned artists.
While attending special lectures for their separate groups, trainees also took public lectures to improve their comprehensive skills and knowledge.
Over 30 first-class directors, scriptwriters, music writers, stage designers, stage performers, and experts in theories from both in and out of Jilin were invited to give professional trainings.
As an important part of Jilin's local culture, song-and-dance duet has been widely recognized by both experts and audience in recent years. However, a lack of inheritors has also emerged as a barrier for future development.
This March, a symposium was held in Beijing where participants from the art and culture circles offered suggestions for building and promoting Jilin's song-and-dance duet brand. Jilin attached great importance to the suggestions and accordingly worked to ensure adequate funds for creating, showcasing and promoting song-and-dance duet shows.
Given the current COVID-19 pandemic, some of the lectures would be offered online. At the end of the training, attendees would stage performances to show what they had learned from the program.