You are here: News >
Training program for song-and-dance duet professionals wrapped up
A month-long training program for Jilin's song-and-dance duet professionals wrapped up in Changchun on December 28 with a joint performance by teachers and trainees.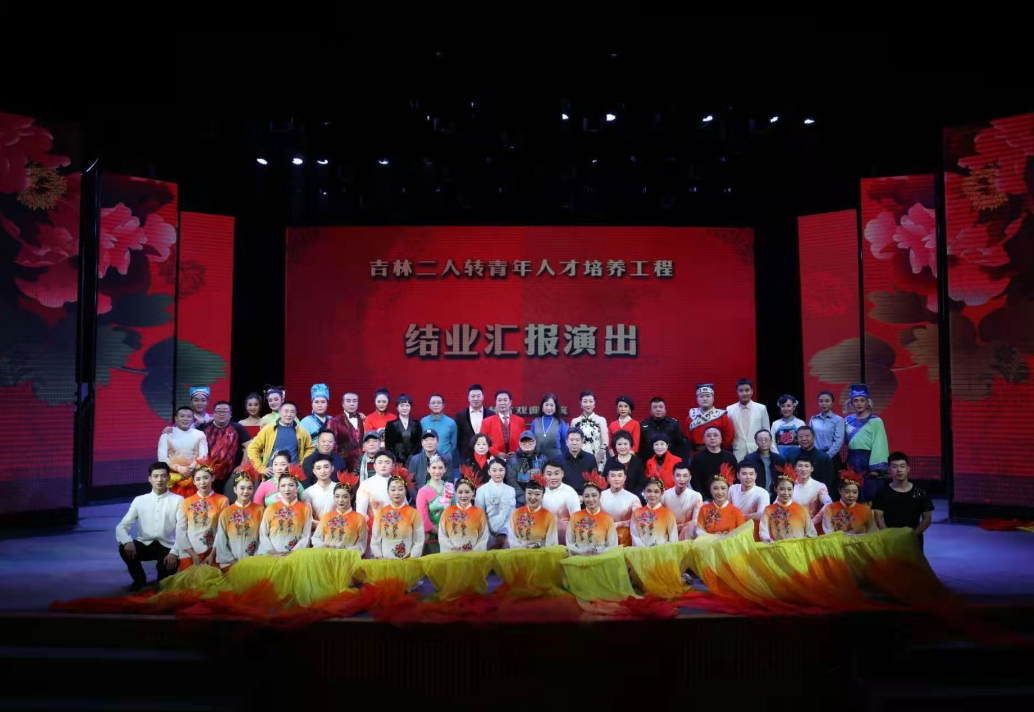 Ninty trainees received certificates of completion after taking courses in three different groups, focusing on song-and-dance duet directing, music writing, and performance training from renowned artists respectively, as well as public lectures to improve their comprehensive knowledge and skills.
Sponsored by the Jilin Provincial Traditional Opera Theatre, the training program was an important initiative of Jilin to translate outcomes into action of a symposium held this March in Beijing to solicit opinions and suggestions from the art and culture circles on the rejuvenation of Jilin.
The training is intended to expand the reserve of song-and-dance duet professionals in Jilin so as to preserve and develop this fine local cultural form and inject cultural vigor into the all-round rejuvenation of Jilin.
Over 30 first-class directors, scriptwriters, music writers, stage designers, stage performers, and experts in theories from both in and out of Jilin were invited to give professional trainings.