Top 5 cultural sites in Jilin Province
China.org.cn, December 14, 2016

Capital Cities and Tomes of the Ancient Koguryo Kingdom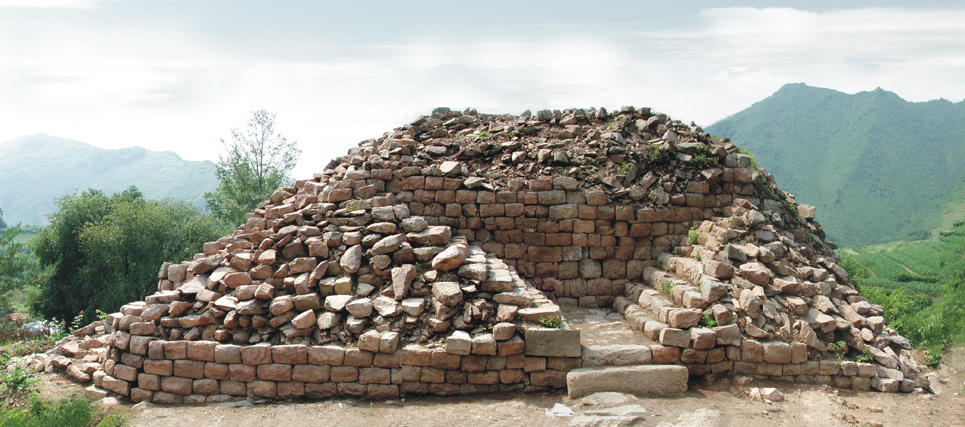 Ji'an, located in the middle reach of the Yalu River, is famous for rich historical and cultural relics from the era of Koguryo. Among regimes established by ethnic minorities in north China, Koguryo survived for the longest time from 37 B.C. to 688 A.D. with 28 rulers. For about 425 years of its whole 705 years, the regime took Ji'an as its capital. Therefore, as a center of the kingdom's politics, economy and culture, Ji'an is left with many relics. The year 2004 witnessed that capital cities and tomes of the ancient Koguryo Kingdom was listed as a World Cultural Heritage.
The scenic area is notable for the magnificent "Haotaiwang Stele", the imposing imperial tomb of Changshouwang (also called the Oriental Pyramid), the distinctive Wandu Capital City and the stunning frescos inside the No. 5 tomb of the Wukui Mausoleum (called an art treasure of Northeast Asia). These relics demonstrate the distinctive, brilliant and creative civilization of the ancient kingdom. Besides, these relics enable the Koguryo scenic area to rank No. 2 among Jilin's top eight tourist spots in 2009.
Situated at the intersection of Jianshe Street and Yunshui Street, Ji'an Museum remains the first to focus on the Koguryo culture and history within and beyond China. The museum is built in the shape of a lotus with eight petals, reflecting China's traditional theory related to geomancy and Koguryo's preference for lotus and stone. Anyone with a desire to know the Koguryo culture and history should come to this museum to enjoy its more than 1000 pieces of historic relics.